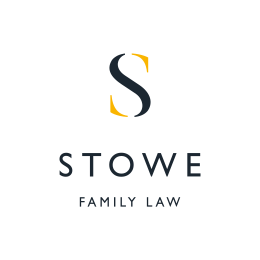 August 14, 2013
Managing Partner Gavin Scott appeared on one of BBC Radio 4's most popular shows, You and Yours this week to discuss the pros and cons of mediation.
You can listen to it here (Gavin's segment starts at 18:56)
Transcript from Gavin Scott on Radio 4:
CW:                    Chris Warburton
GS:                    Gavin Scott
CW:                    Well listening to that is Gavin Scott, solicitor and mediator at Stowe Family Law. Does that ring true to you, Gavin? What we mentioned in the introduction that fewer couples might be going for mediation since the changes to legal aid.
GS:                    It is true and I believe the reason for that is before when a client was applying to the court, they needed legal aid to do that and they were referred to a mediator. Now legal aid has been heavily cut, the referrals to mediation have dropped and the advice to clients and information about mediation to clients has also dropped which I think there is a reduction in numbers.
CW:                    Which is the opposite to what the government were looking for isn't it? They were wanting to push more people towards mediation.
GS:                    Exactly, but there was a change to family law too and in private cases before making an application they has to be consideration of mediation and a referral to a mediation information assessment meeting. So, because of that, a lot more mediators are being trained and I am glad to say that mediation coverage and information about mediation is increasing.
CW:                    You can see why the courts might be an easier option for some people. Clearly mediation doesn't work in a number of cases including domestic violence and child protection issues and so on. But even if you are not speaking to your partner, you go to court, you hire the lawyers, it's all mediated through the lawyers, the judge makes a decision and there you go. For many people it can be far more simple.
GS:                    That's right. And before considering whether you mediate it or you litigate, it's so important to get advice from a family solicitor first to weigh the advantages and disadvantages because mediation works and it resolves a significant number of cases but you must be cautious. In my experience, mediation can be a very easy method for a party not to disclose certain assets and information and that's because of how financial disclosure is dealt with in mediation compared to how a solicitor would deal with financial disclosure. It can be very easy for a party to brush over or hide assets. I have seen a number of cases where, for example, a husband might pressure the wife for a quick mediation before financial disclosure to try and almost steamroll that party. That's usually where that party has a controlling nature and unfortunately it can be that the weaker party suffer from a bad deal when that party is pressured. So, very important to get advice from a family solicitor. Another point on that is a delay tactic, for example, some parties may consider mediation if they want to delay, perhaps if it is a contact matter, delay a party having contact with a child, or if it is financial; maybe they delay because they have an asset to sell, purchase or move. So you have to be very cautious.
CW:                    Okay, Gavin thank you very much. That's Gavin Scott, he's a family solicitor and mediator at Stowe Family Law.