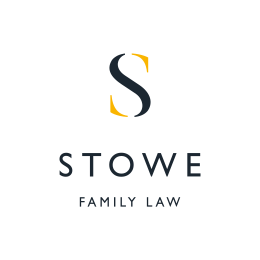 June 3, 2008
IT is one of the perils of Marilyn Stowe's job that she has awkward encounters with people she has, in the strictly legal sense, taken to the cleaners.
For instance, there was the day she was about to undergo an operation, met the anaesthetist and realised to her horror that she had just represented his wife in their divorce.
"I said `Hello, am I going to recover from this operation?'," she recalls. Luckily, the two went on to become firm friends.
And there were the uncomfortable moments in a Leeds gym when she was recognised by prospective clients or by the bitter ex-spouses against whom she had acted.
"People were either coming up to me and saying `Can I just ask you a question?' or saying (grimly) `It's her'. It was awful so I left," she says.
It was a public relations man, the disgruntled husband of a former client, who first referred to Stowe as `The Barracuda'.
"I was quite impressed really," she says, happily embracing this free bit of PR. "I've been called a lot worse."
In truth, the Barracuda tag does not fit.
Down-to-earth
Softly-spoken, down-to-earth and, as other journalists have observed, with a look of Celine Dion about her, Marilyn Stowe is a long way from the power-suited harridan that nickname suggests.

She is an avid runner and likes her shopping, applying her forensic mind to spotting the differences in stock between the Harvey Nichols branches in Leeds and Manchester.

Evidence against Stowe having a heart of stone includes her assertion that she prefers to let colleagues handle divorce disputes over children because she cannot remain sufficiently detached. She concerns herself instead with the money.

An even more impressive act of altruism was her involvement in the case of the late Sally Clark, the Wilmslow solicitor wrongly convicted of killing her two baby sons, 11-week old Christopher and eight-week-old Harry. Stowe was moved by Clark's plight and had a gut feeling that she was innocent. She was sceptical also of paediatrician Sir Roy Meadow's damning assertion that there was only a one in 73 million chance of both children having died from natural causes.

Stowe undertook the detective work, unpaid and unbidden, which unearthed the microbiology report which showed that Harry had an infection and so ensured that Sally Clark was cleared by the Court of Appeal in 2003. But after more than three years in prison, Clark never recovered from this cruel chain of events and died last year having drunk herself to death.
Studied
Stowe, 51, is married to another solicitor, Grahame, and they have a 20-year-old son Ben, who is studying law at Leeds University, where Stowe herself studied and began legal practice.

Though she says she is a firm believer in marriage, she has, professionally, put thousands of them asunder and her Harrogate-based practice Stowe Family Law LLP has at least 300 divorces on the go.

Many of her clients had made the trip to Harrogate from Cheshire, so Stowe decided that an office on this side of the Pennines was needed. Hale village was considered but deemed `too obvious, because the people who come into our office do not necessarily want to be seen'.

Instead, the new office, due to open next Monday, is in a discreet row in Oxford Road, on the Altrincham-Hale border.

Stowe's clients have included Premiership footballers, actors, business tycoons and aristocrats. All of which has allowed her a privileged glimpse of the extremes of human behaviour.

"I had one client, a company director, who had a Steinway piano that was his absolute pride and joy," Stowe recalls. "His wife had cancer and he had an affair with another woman and the marriage broke down. As part of the deal, he got the piano. She got a joiner in and had the legs sawn off, then had it delivered to him. She didn't care.

"I had a case where the husband had his wife arrested for fraud and his intent was to ensure that she had a nervous breakdown. In the end it was him who was pilloried by a judge."

And then there is the plain silly.
"Explicit"
"I had one recent Premiership footballer who sent a text message to his girlfriend but by mistake sent it to his wife. It was very obviously to the girlfriend. It was very explicit," says the lawyer.

Of the most talked-about divorce of recent times – that of Sir Paul McCartney and Heather Mills – she says: "The offer he made her was far too low. Because she is so volatile and emotional, it was almost guaranteed to get to court because her aspirations were ridiculous and his offer was ridiculous."

When Stowe first had wealthy women coming to her offices, they tended to be housewives. Today, they are as likely to be entrepreneurs and high-flying professionals.

Recent years have seen wives getting a more equal share of the matrimonial assets but, says Stowe, these days `the court would look at a wife and say why shouldn't she work rather than why should she work'.

But before dividing the marital wealth, you have to find it. Stowe's favourite aspect of the job is tracking down money which one spouse may have gone to great pains to conceal, often offshore.

She employs forensic accountants in order to win this game of hide and seek with the family fortunes.

"Sometimes you can find it by looking at a bank statement – simple as that," she says. "But there are areas of the world where you're never going to find it. They're getting smaller, but they're there… Dubai, Russia.
"You might have a trust where the trustees may be Swiss, the trust may be in the Cayman Islands and the assets may be in England."