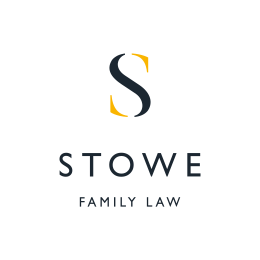 May 16, 2011
FAMILY BUSINESS
Shock tactics
16 May 2011
By Marilyn Stowe
As family lawyers, there are words of advice that we give to all our clients, as a matter of routine. We tell clients to make a will, "just in case", and to change that will when circumstances change. We ensure they know that even if the will has not been changed, a former spouse will not inherit once the decree absolute has been granted. If a property is jointly owned, we advise clients to consider severing that joint tenancy, and to think how property should legally be transferred on the sudden death of a spouse. It is sound advice, but how many of us are prepared for the unexpected? What if "just in case" becomes reality?
One of our clients recently died in sudden and tragic circumstances. Our office was plunged into shock, not least my partner who had conduct of her case. It has affected us all.
Statistically, it is extremely unlikely that a client will die suddenly while a case is still in progress. Many solicitors go through life without ever encountering such a situation, or expecting to. But it happens.
As professionals we're equipped to deal with all manner of situations. We have to be: every client is different, every case is different and every day is different.
Are we equipped to deal with a client's death though? I think not. Even doctors, who are trained for these encounters, can find it traumatic; solicitors have far less to fall back upon.
We've found that specialised training has been helpful in ways we hadn't expected. For example, we have regular CPD training on working with emotional clients. It means that as family lawyers, we are all fully aware of the 'grief cycle' and its various stages.
Divorce can be turbulent, and clients can go through an emotional process akin to bereavement: shock, anger, bargaining, and, ultimately, acceptance. We have long appreciated these training sessions because of the insights they provide into a client's possible frame of mind, and how we can best respond. We didn't expect to draw upon the sessions in this particular context but, for our solicitors, being able to do so has been valuable – particularly when assisting our client's bereaved family.
We have also been careful to ensure that all of our solicitors know about the professional help available to them, should they need it now or in the future. LawCare (0800 279 6888/lawcare.org.uk) is a free, confidential advisory and support service. It helps lawyers deal with the health issues, but also the emotional difficulties, that can result from a stressful career or professional situation.
The Solicitors' Support Network (0800 328 4203/solicitorssupportnetwork.com) provides links to organisations offering free and confidential support for solicitors in England and Wales. The Law Society has a wealth of helplines for solicitors. Many of these are dedicated to professional matters, but there is also a pastoral care service (020 7320 5795/lawsociety.org.uk/productsand services/helplines.page) which provides immediate information relating to personal matters and can refer solicitors to the most suitable source of support for their needs.
To those who encounter a similar situation, now or at any time in the future, I recommend that you talk about it. With the pressures of day-to-day work, this is easier said than done, but it is important. At our firm, we recognised that we were deeply shocked and distressed by what had happened, and we discussed it. I speak to the partner who had conduct of our client's case on a daily basis. Those of us who had known our client have needed time to reflect and come to terms with what had happened. As busy solicitors, the value of teamwork is often drummed into us – but it doesn't just apply to our cases.
Marilyn Stowe is the senior partner at Stowe Family Law. She blogs at www.marilynstowe.co.uk