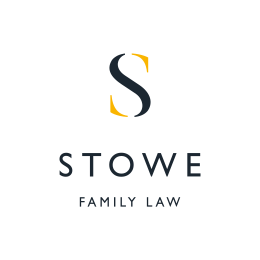 June 7, 2011
Top 20 legal bloggers 2011: the list
by The New Lawyer
A legal job site has released what it deems the top 20 legal blogs across Australia, the UK and the US.
Twosteps, a legal job site that pairs job hunters with law firms and in-house teams, says it can be tricky to wade through the thousands of legal opinions, insights and comments posted online. The disparity between tedious and completely engaging is often great, and few interested in the law have time to sort them.
Many good law blogs are well established and well known, but there also some great newcomers that can get lost in the online ether.
Some are focused on specific practice areas or types of law and others much more general and cover current affairs, legal career advice or personal experiences in training or their hunt for law jobs.
Twosteps lists its favourite law blogs (including links to their twitter accounts so you can follow them there too) written by students, barristers, partners and in house counsel.
AUSTRALIAN LAW BLOGS
Adelaide Criminal Defence blog by Simon Blade
Criminal justice in South Australia, by the Senior Partner at Lipson Chambers. Adelaide's leading Criminal Defence specialist law firm.
Australian Trade Marks Law Blog
This blog is designed to communicate with international law firms seeking a reliable source of information and commentary on Australian Trade Marks. The platypus is adopted as our masthead because the platypus – like Australian Trade Marks Law (and the Australian version of English) – can seem odd at first encounter.
Barnold Law
Written by Bruce Arnold, this blog covers legal or other issues that have caught his attention, expressions of opinion, works that he's reading and miscellaneous "stuff".
BlandsLaw Blog
Written by NSW solicitor Andrew Bland covering employment issues.
Crime at the Coal Face
Crime at the Coalface gives the reader a look into the professional life of a criminal lawyer Craig Borg of Kells The Lawyers, his trials and tribulations, his exploits and insights as he acts for clients and appears before the courts of New South Wales. Follow on Twitter @CrimeCoalFace
Lightbulb: Dilanchian IP Blog
A blog specialising in technology and intellectual property law, management and commercialisation. Follow on Twitter @noricd
ipwars.com
Mainly intellectual property (IP) issues Down Under. Written by Warwick Rothnie, a barrister practising mainly in intellectual property, trade practices, telecommunications and general commercial law in Australia. Follow on Twitter @wrothnie
Law Font
LawFont is a group blog dedicated to discussing issues with a tech and law flavour. Because of the nature of the subjects, and the bloggers, the discussion often flows into economics, policy, and the occasional bit of pure geekiness. All of the contributors work in the law, with some element of tech mixed in. The blog reflects our multi-jurisdictional interests, too.
Open and Shut
This blog takes an interest in all issues associated with Freedom of Information (FOI) and privacy legislation in Australia. It also includes comment about open transparent and accountable government and privacy issues generally drawing on developments in Australia and overseas.
Peter Black's Freedom to differ
A blog that speaks freely about law, politics and the internet. Written by Peter Black – Senior Lecturer in Law at Queensland University of Technology, Political commentator, Dynamic thinker. Follow on Twitter @peterjblack
The Australian Professional Liability Blog
Stephen Warne on professional negligence, regulation and discipline around the world.
The Real Estate Information Centre
Real estate news, legal issues, consumer alerts, plus general information and commentary on matters affecting real estate in Australia.
101 reasons to kill all the lawyers
I decided on 101 reasons as I didn't want to depress the entire legal profession by having 1,001. Blog by Paul Brennan, Lawyer, Sunshine Coast, Queensland, Australia – he adds to the list every couple of weeks and has almost reached 101.
UK LAW BLOGS
Ashley Connick's Blog
The thoughts of a future lawyer….. Ashley Connick is a postgraduate student at the College of Law, London. He will be commencing a training contract with an international law firm following the completion of his legal studies in 2012. Follow on Twitter @ashleyconnick
Beneath the Wig
I once toiled at the bar, now play with computers. I'm not sure which is worse, although computers smell infinitely better. These are the musings from my rambling mind. Some related to law, some not. So says the author of this great blog Milly B aka @_millymoo
Charon QC
This popular blog is written by Charon QC, the pseudonym of Mike Semple Piggot. Charon blogs on anything and everything to do with law and beyond and includes podcasts and blogs. He offers his views on everything from women in law to the future of the legal profession to super injunctions. Follow on Twitter @Charonqc
GC's Eye View
Tom Kilroy, General Counsel of a listed UK software company, writes the blog. The GC's Eye view offers the observations and advice of a General Counsel and comment on all aspects of the legal industry. Follow on Twitter @kilroyt
Jack of Kent
Written by David Allen Green, freelance legal and policy writer, the Jack of Kent blog is hugely influential and offers critical and liberal views, usually on legal and policy issues. Shortlisted for the Orwell Prize 2010 and recommended by the Times as one of their Top 5 blogs in 2009. He also regularly blogs at the New Statesman. Follow on Twitter @DavidAllenGreen
Law Actually
The Michael is an LLB and LLM law graduate from the UK who currently works in-house for a wholesale business telcoms operator. It should come as no surprise, then, that his interests pervade IT / telecoms law and regulation, but they also extend far and wide to commercial law, corporate governance, criminal law, data protection and, well – anything that catches his fancy, really. He's been described, on occasions, as a typically deranged law graduate, with a poor taste in blogging and too much spare time on his hands.
Marilyn Stowe Blog
Marilyn Stowe, the senior partner in Stowe Family Law, is one of Britain's best known divorce lawyers with clients throughout the country, in Europe, the Far East and the USA. The blog won Blawg of the Year 2010 in the UK Blawg Awards. Follow on Twitter @marilynstowe
Nearly Legal
Nearly Legal is written by a team of contributors, who are barristers and solicitors practising in the field of welfare, housing, landlord and tenant and public law. Follow on Twitter @nearlylegal
The Bizzle
Legal Bizzle is an in house commercial/contracts lawyer, mostly doing outsourcing work. He spends his days arguing with sales managers and tries to work as much Latin as possible into his contracts. In the evenings, he blogs passive-aggressively at The Bizzle. He also tweets @LegalBizzle.
thelegalbratblawg
Blogging about life as and the issues facing in-house counsel. Written by Tim Bratton, GC of the FT. Tim writes detailed posts on a wide variety of subjects: from law firm social media strategies to client care  Follow on Twitter @legalbrat.
The Magistrate's Blog
Musings and Snippets from an English Magistrate This blog is anonymous, and Bystander's views are his and his alone. Where his views differ from the letter of the law, he will enforce the letter of the law because that is what he has sworn to do. If you think that you can identify a particular case from one of the posts you are wrong. Enough facts are changed to preserve the truth of the tale but to disguise its exact source. Contents are copyright.
The Time Blawg
Brian Inkster is a Solicitor with an active interest in technology, social media and Web 2.0 in relation to running a law firm. Through The Time Blawg Brian will express his views on the past, present and future practice of law. Follow on Twitter @TheTimeBlawg
UK Human Rights Blog
The UK Human Rights Blog was launched in March 2010 and is written by members of 1 Crown Office Row barristers' Chambers. The blog is now attracting around 60,000 page views per month and has over 4,000 subscribers across email, Facebook and Twitter and it's posts are syndicated by the Law Society. Follow on Twitter @AdamWagner1
Ward Blawg
WardblawG is a law blog showcasing and contributing to Scots and other laws from around the globe. It is designed specifically for businesses, for law firms, lawyers and law students and is designed to provide its audience with content from the best minds in the legal professions across the world, while also providing the most recent news relevant to lawyers and businesses. Follow on Twitter @WardblawG
&nnbsp;
Worklifelaw
This is the blog of Laurie Anstis, an associate solicitor with Boyes Turner, specialising in English employment and business immigration law. He writes on life and work and also blogs on the use of the iPad in legal practice at www.ipadlawyer.co.uk. Follow on Twitter @ljanstis
US LAW BLOGS
Above TheLaw
AboveTheLaw.com takes a behind-the-scenes look at the world of law. The site provides news and gossip about the profession's most colorful personalities and powerful institutions, as well as original commentary on breaking legal developments. Follow on Twitter @atlblog
Bitter lawyer
Bitter Lawyer is a leading BigLaw legal humor blog, with lawyer jokes, entertainment, and news. Company Overview: Come miserable. Leave happy. (Sort of.) Mission: Entertaining lawyers. Follow on Twitter @BitterLawyer
Lawyerist.com
The lawyering survival guide. Expert advice on law firm marketing, practice management, technology, career development, law school success, legal ethics, and how to start a law practice. Follow on Twitter @lawyerist