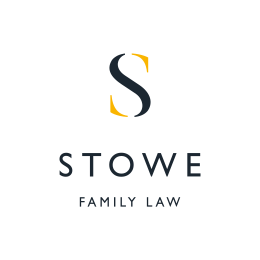 January 14, 2011
Marilyn Stowe: Prenups and the law are an uneasy marriage.
14 January 2011
OVER the past few years, prospective brides, grooms and their parents have come to see us in increasing numbers to ask about prenuptial agreements.
Some are wealthy, some are superwealthy and others are not wealthy at all. What they share are concerns about what will happen if their marriages – or in the case of parents, their children's marriages – break down. They don't want any of the family wealth to pass to the divorcing spouses, and they are determined to keep a tight grip on their money.
As a family lawyer, I am a realist who appreciates and will act upon a client's wish to protect assets or ring-fence family wealth. As a wife and a mother, however, I am not a fan of prenuptial agreements. I would not have signed one, nor married anyone who asked me to as a precondition of marriage. I would not wish to see my son or a future daughter-in-law locked into a prenup, for reasons that I shall explain.
At the time of writing, prenuptial agreements may be upheld in England and Wales – but only at the judge's discretion. Change, however, is in the air. To great fanfare, the Law Commission, a government-funded body tasked with making recommendations for law reform, has this week published a 150-page consultation document. In it, the Commission sets out "provisional proposals" to give some prenups, those dealing with inherited wealth and preowned assets, automatic force of law.
This development follows the Supreme Court's decision in the long-running case of Radmacher v Granatino, which involved a German heiress, a £100m fortune, a French former banker and a hotly-contested prenup. The case made headlines last October when eight out of nine Supreme Court justices upheld the agreement and ruled that, provided certain formalities are complied with, a prenup can hold "decisive" weight – even if, as Mr Granatino complained, the agreement seems to be unfair.
Note that the Law Commission's new consultation document is a lengthy, intellectual and extremely careful recommendation in favour of legally binding agreements. There are few "get out clauses" designed to protect pre-owned assets or inherited wealth – irrespective of fairness, which is the basis of current law.
If these proposals become law, it looks as if the court could intervene to dismiss such an agreement only if insufficient provision was made for the children of the family, or if the weaker spouse was thrown onto the State.
I can understand how, in certain high-profile cases, a binding prenuptial agreement would forestall much of the potential fallout and safeguard dynastic wealth. For example the members of the Royal Family, for all their wealth and privilege, seem peculiarly vulnerable to divorce; indeed, the divorces experienced by certain of the Monarch's children have been prolonged, unpleasant affairs played out in the public eye.
The marriage and subsequent divorce of Sir Paul McCartney and his second wife, Heather Mills, also come to mind.
In such cases, if significant inherited or pre-owned assets are not used to meet the reasonable needs of the parties during the marriage, I see no reason why, in the interests of fairness, those assets could not be ring-fenced.
Then there are the "everyday" couples who, in an increasingly risk-averse society, simply wish to protect assets in the event of divorce and may benefit if, and when, prenuptial agreements are given automatic force of law. They could include couples who are entering into second marriages, who wish to protect the children from their first marriage.
What is often overlooked, however, is the effect of a prenuptial agreement on the marriage itself. I have seen cases in which a prenup has actually "legally handcuffed" the weaker party to a relationship, and the marriage founders upon increasing resentment. As marriage is an equal partnership, I believe that, generally, it should begin as one – although it is true to say that with or without a prenup, there is no guarantee of a successful marriage.
The bedrock of our family law system is its fairness, exercised through judicial discretion. It can protect the vulnerable from what is manifestly unfair. At present, our family law is not based on a one-size-fits-all approach; instead, each case is treated differently, within the context of each couple's finances.
A binding prenuptial agreement, which completely ignores this principle, does not sit easily with current law. Yet it seems that, despite this being a non-urgent area of law involving relatively few couples, there is a clear appetite for change. I expect we will see swift, fault-free divorce and tough, uncompromising law enforcing these prenups.
However, I can't help thinking that the length of time it has taken the Law Commission to produce this consultation document, the length of the document itself, its uncertainties and complexity, all point to one thing. This is the incompatibility of the uncompromising prenup with our current law.
So what next? If new legislation is indeed on the way, it will likely be accompanied by family law reform that is tougher and more radical than any of us could have foreseen.
Marilyn Stowe is the Senior Partner at Stowe Family Law in Harrogate.