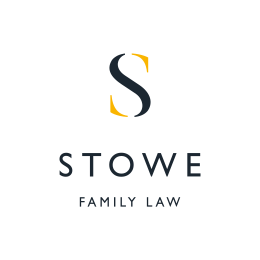 April 24, 2012
My Passion With Morna Bunce
Morna Bunce, practice manager at Stowe Family Law in Harrogate, talks about her passion for amateur operatics.
I ALWAYS enjoyed treading the boards at school, even taking the part of Bloody Mary in a student production of South Pacific, but it wasn't until returning to Yorkshire after university in 2004 that I really fell in love with singing and musical theatre.
At first I just wanted a way to meet new people. Harrogate Operatic Players sounded like fun and I put my name down.
The next thing I knew, I had been drafted into the organised chaos – and joined a 40-plus cast busy preparing for a production of Oliver!, which ran for a week at Harrogate Theatre.
That lit the spark and I've been in productions every year since, from Fiddler on the Roof to 42nd Street.
Last year I took my first principal role, in our production of Hello, Dolly. Regardless of what we are performing, there is always something truly magical about the stage and stepping out into the limelight. For a couple of hours you are someone else: a flamboyant figure wrapped up in a fantastical tale.
I think this is why our shows are always so popular: the audience loves to be whisked away somewhere too. It doesn't matter what else is happening in life, be it a divorce or the recession, there is always another world that people can step into.
During the week of the performance, when we move into the theatre, the atmosphere is like that of a school trip.
Everybody is laughing, trying on costumes and sharing some last-minute practice of dance steps, and the air is filled with excitement. Each production takes four-and-a-half months of rehearsals, which can be quite a lot of evenings and weekends committed, but all the time is worth it.
I am also fortunate to have strong support from my colleagues at Stowe Family Law. They come along to see the shows, and the firm even sponsored the programme for Fiddler on the Roof.
I'm not the firm's only Harrogate Operatic player: another member of our management team, Tina Davis, was the producer of our latest show at the Harrogate Sun Pavilion.
Serenade was a mix of songs from shows like Hairspray, Spamalot, Anything Goes and Sister Act – a great night out with plenty of big songs to sing along to. Our latest challenge is The Sound of Music.
There is a family atmosphere in the Harrogate Operatic Players, and I was delighted to be asked to become secretary recently.
There is plenty to do and lots of boxes to tick, and the skills and knowledge I have gained at Stowe Family Law have already proved invaluable.
As a registered charity, the society has to be run like a business – but who would have thought that law and musicals had so much in common?