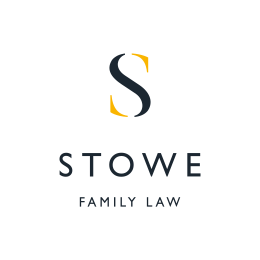 December 18, 2015
Managing Partner Julian Hawkhead appeared on BBC 5 Live early this morning to talk to Nomia Iqbal about the newly discovered glitch that could affect thousands of financial divorce settlements.
The electronic form, also known as Form E, calculates the assets and liabilities of those going through a divorce to ensure that a fair settlement is made. However, on the Ministry of Justice (MoJ) website, liabilities were not being calculated, leading to an overestimation of some people's wealth.
Julian explained that the MoJ's version of the form will mainly be used by litigants in person and those who cannot afford a lawyers. He explained that Stowe Family Law has "software we use for that purpose. We have our own lawyers and forensic accountants to help complete those forms". He believes that the removal of legal aid may have contributed to the scale of this problem.
Julian advised listeners that if they think they may have been affected by this glitch, they should revisit their settlement papers and seek legal advice.
Transcript from Julian Hawkhead on BBC Radio 5 Live
NI:                   Nomia Iqbal
JH:                  Julian Hawkhead
NI:                      Julian Hawkhead is a Managing Partner at Stowe Family Law and I asked what these E-Forms are and how they work
JH:                      This Form-E came in around 15 years ago now and it is basically a very intensive financial questionnaire asking parties going through divorce questions about their property, the value of their property, their bank accounts, asking them to provide a copy of their bank statements, tax returns, details of their income, details of their pensions, and details of their liabilities. This comprehensive form is filled in by a husband and by a wife separately to exchange with each other to give each other information about the other parties financial resources, to inform the court so the court is informed about the financial position of the parties so it is quite an important document for people to use going through a divorce.
NI:                      Do most people use it? How popular is it?
JH:                      Speaking as a solicitor, we are very keen for parties to use them as it is the best way to provide comprehensive financial disclosure. If people choose not to fill it in, trying to cut corners, missing things out, failing or deliberately refusing to provide certain information about their resources. So this comprehensive form is very helpful for lawyers in particular to get to the bottom of what a person's financial position is.
NI:                      So now we are at this point where software errors have occurred and it means that there have been so many unfair financial settlements, how did that happen?
JH:                      What seems to have happened is the Ministry of Justice website has a free online resource for people to be able to complete their own Form-E online. Now, this is really geared up for litigants in person, not people with solicitors. We as a law firm don't use them; we have our own software we use for that purpose. We have our own lawyers and forensic accountants to help complete those forms. But this is really geared up for people who are litigants in person who can't afford a lawyer so I think this is a result of the cutbacks we've had recently right across the family justice system; destroying legal aid, denying people access to lawyers when they can't afford them and really with these cutback in resources, that's potentially why it has taken so long to be spotted. I think had the proper resources been invested in the software in the first place, an error like this is really quite an obvious think to spot really but probably also shows you how little it is used from which the errors have come about.
NI:                      But if it is so easily spotted it is pretty shocking isn't it that there's people in the legal profession that didn't notice it?
JH:                      Well, we at the firm don't use the form anyway so we wouldn't have needed to spot it. So what we are looking at then is potentially people who are litigants in person who have used this online resource who have then gone on to court and consented proceedings and there's the possibility that the judge has missed it. A lot of cases end up in a consent order and when you get a financial consent order you use a different disclosure form anyway, it's a much shorter, abbreviated form. I have seen the statistics 120,000 divorces a year but actually we are not talking about thousands and thousands cases here, what we are probably looking at are a few cases which would have litigants in person involved or people who have used this online resource and there's been a contested hearing and the judge has maybe made an error in how the assets should be divided up by emitting to include liabilities. That seems to be the error and I think the cases will be quite few.
NI:                      So how many people have been affected then by this?
JH:                      I honestly don't know but how I understand it, there is going to be some more investigations into how this has come about and who is affected.
NI:                      In a legal sense then, does this mean that those settlements are null and void?
JH:                      Not automatically null and void. The best advice that I would give to listeners is if they think they have been affected by this problem and used the online resource, they need to go back into their divorce settlements, look at what they agreed to do, they need to look at the forms that they used to see if there are any errors in the disclosure that was provided to consider what the impact was example emitting to include some liabilities in the division of assets, when you consider the impact of that, I would strongly recommend to people who think they are in that situation that they get some legal advice before they take matters any further. There is a possibility that one could appeal to the court to overturn the court order but by now it could be significantly out of time and might not be the possibility they are able to do that. But I think that before people embark on what is potentially a very expensive litigation to get some independent legal advice to help them look at their settlements to decide whether or not there has been a significant error and if it is worth perusing further.
NI:                      So what is the moral of the story then do you think? Stick to pen and paper calculations?
JH:                      I think the moral of the story has to be, check through everything thoroughly, more than once, and if you can afford even an hour's worth of time with a solicitor just to go through this form, this form is a very important document, to just spend that time with the lawyer just talking through it to make sure that it is absolutely correct. This document is the foundation of any discussions about settlements and obviously the foundations any financial settlements when it is achieved.
NI:                      It is interesting you were saying if this hadn't been spotted but it was spotted by a family law specialist and the Ministry of Justice only publically admitted the problem Thursday so it took someone else to notice it.
JH:                      It is interesting. I suppose it shows you how much involvement the Ministry of Justice have in terms of reviewing their own forms but again I think that's a sign of cutbacks and limited resources. Judges don't have the time to look at some of the minutiae of the Form-E and actually as I said earlier, I think we will find that most settlements are resulting in consent orders being made. When a consent order is made and looked at by the court and looked at by a judge, they are looking at different financial statement anyway so this Form-E becomes redundant and they are looking at a different form which sets out the financial position of the parties.
NI:                      That is Julian Hawkhead, the Managing Partner at Stowe Family Law and he was speaking after a fault was uncovered in an online form used by divorcing couples.
To read more about this story, click here
Listen to Julian's full interview here (interview starts at 03:13:10)