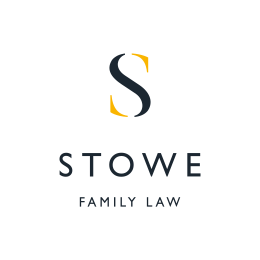 March 3, 2015
Press Release: Grandparents can be a child's best friend, but too many grandparents are turning to the courts to get access to their grandchildren when parents get divorced, according to Stowe Family Law senior partner, Marilyn Stowe.
In response to a recent parliamentary question, the Secretary of State for Justice, Simon Hughes said that there were 2517 applications for contact by grandparents in 2013/14, which is an average of seven per day.  This is slightly down from the 2649 applications in 2012/13, but substantially increased from 2319 recorded in 2011/12.
"My granny was my best friend growing up," says Marilyn Stowe. "The idea that I might have lost contact with her if my parents had divorced is unimaginable, but that's what happens to many grandparents who don't have automatic right to contact their grandchildren following a separation or divorce and finish up going to court to try to keep their relationship going. In my view, the government statistics are shocking and it's long past time family members had legal rights, subject to what's in the best interests of the child."
In most cases it is the paternal grandparents who face this issue, sometimes because access is being used as leverage to gain ground in other areas such as better maintenance payments, or because of the child's mother feels that they are interfering in the child's life, or criticising their upbringing.
Because grandparents don't have any legal right to see their grandchildren, they have to apply for leave to be heard by the court, and this has to be granted before they can apply to see their grandchildren. These applications were previously called 'Contact Orders', and since April 2014 have been renamed Child Arrangement Orders.
"Grandparents have a huge role to play in a child's development," says Marilyn Stowe. "They give them a sense of family history and can help them shape their identity as an individual, separate from their parents. Discovering that they might have to go to court, cap in hand, to ask for permission to see their grandchildren is a really shock for many grandparents and in some cases they won't pursue the matter for fear of causing even more trauma for their grandchildren.
"I'm in favour of mediation as a viable option, but many grandparents don't realise that court isn't the only avenue available, which is very sad because a solid relationship between a grandparent and grandchild can be a real lifesaver for a struggling child in the unsettling time during and after divorce.
"In the end, my advice to grandparents is never to take a 'blood is thicker than water' stance and always maintain scrupulous neutrality on the divorce proceedings. They should treat their child's partner with the utmost kindness and respect right from the start. However difficult things become, criticism of the partner, especially to their grandchild, is absolutely a no go area. Their grandchild should feel like grandparents provide a non-judgmental bolt hole and if grandparents stick to their neutrality, they have a much better chance to being involved in the child's future."