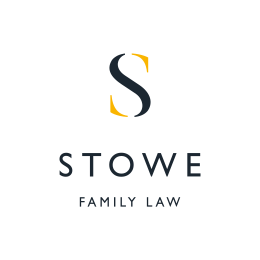 February 3, 2016
Senior Partner Marilyn Stowe appeared alongside journalist Louise Gannon on BBC2 this morning as she spoke with guest presenter Joanna Gosling on the Victoria Derbyshire show. They discussed the ongoing dispute involving Madonna, Guy Ritchie and the habitual residence of their son Rocco Ritchie. The 15 year-old wants to remain in England with his father but his mother is adamant that he return to the US.
Transnational child arrangements can be difficult as the child can be thousands of miles away from a parent. As this case may be going to court to get resolved, Marilyn Stowe was asked if this was the best route to take. She said that this was not the right way to resolve the case. She suggested that the parents take a step back and let the child decide what he would like to do as taking him to court is "not the way to parent a fifteen year old child".
Transcript from Marilyn Stowe on BBC 2 – Victoria Derbyshire
JG:                       Joanna Gosling
MJS:                       Marilyn Stowe
JG                       Let's bring in Marilyn Stowe to get the legal perspective on all of this. Is the law clear-cut on this? Rocco is fifteen, does it come down to his feelings?
MJS:                   The law will look at two things straight away, first of all jurisdiction – where should this case be heard. Should it be heard in New York where the New York judge made the order for the return or should it be heard in this country. I think if she is trying to enforce under the Hague Convention, which is the 1980 Hague Convention, I think that it will boil down to an issue of habitual residence. Where does this boy think he is residing? I think that he will apply for his own lawyers to represent him and I think that he will put his point of view. I'd be very interested in hearing about how the focus is on Madonna, in England the focus is on the child; the welfare of the child is paramount and the checklist that the court will apply is all about what are the needs of the child and the needs of the parents to meet those needs. There's all sorts of things the courts will take into account, the emotional issues, the educational issues and so forth. The court can say, actually, on balance he should go back to the US. But how on earth do you send a fifteen year old child back to the US kicking and screaming when he doesn't want to go? So, my own view is, this is actually a case for stepping back, parenting, allowing him space, recognising his age, recognising that actually he wants to be with dad for a bit, letting him do it and taking somebody to court at fifteen and having it all over the American press, the British press and so on, in my view is not the way to parent a fifteen year old child.
JG:                      Custody across two countries must always be problematic because obviously the child will have ties possibly in one country more than another, probably in one country more than another. How do, in the end, judges decide what is in the best interest of that child when they are at that age like you say when they clearly have very strong views?
MJS:                   Well, interestingly under the Hague Convention, it finishes when the child is sixteen which I think is going to be in August so the Hague Convention won't apply anyway at that point. Custody doesn't apply in this country, we long since abolished the concept of custody and what we have now is a child arrangements programme; where a child should live, how long with each parent and what sort of contact he should have with each. My view is, in a transnational case like this it's easily soluble. This child has aeroplanes at his disposal, he's got the best possible education, he's got fabulous assets, it's not about what a parent wants, it is about what a fifteen year old boy wants at the end of the day and that's what our courts will resolve.
JG:                      When you say easily soluble because of flights being at dispose, what about the adults basing themselves to an extent around the child rather than the other way?
MJS:                   Well I think they've actually got to start thinking about the needs of the child, rather than their own needs; of course it's distressing, of course it's upsetting and transnational cases are sometimes the hardest cases any judge has to decide because parents and children are thousands and thousands of miles away from each other but it has got to be done and parents have got to pull together, get a grip, realise that this is an older child with his own views, his own requirements, his own needs and take a view. Step back. She is not going to lose him, the way to lose him is to try and force her views on to that child. In English law, we look at the welfare of the child, a holistic overall view of what is best for the child.
Click here to watch the full interview (Marilyn's segment starts at 01:29:00)