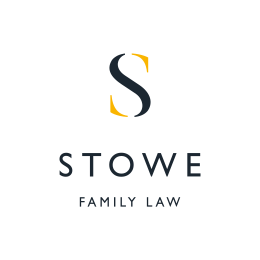 May 28, 2015
Press Release: 
It's a big celebration for Marilyn Stowe this week. On May 30 she's celebrating 10 years of sponsorship at York Races when the Stowe Family Law LLP Grand Cup gets under way.
"I'm thrilled that we are celebrating 10 years of sponsorship at York Races," says senior partner Marilyn Stowe.  "Racing at Knavesmire is an integral part of the Yorkshire landscape, so it has always been wonderful to participate. It's a way to say thank you to the people of Yorkshire, to show why Yorkshire is so special to friends from other parts of the country and to have a grand day out. Whatever the result of my flutter on the race, it's a win-win day.
"We first started sponsoring a race at York back in 2005 and this year is the eighth year we've sponsored the Stowe Family Law LLP Grand Cup. The past ten years have gone very quickly. Back then we had not long moved to a new base in Harrogate, and like a successful racehorse, we've demonstrated that we've got the staying power to be first past the post."
The Stowe Family Law LLP Grand Cup will offer a real spectacle for the families who are traditionally attracted to the Spring Bank meet. It will be run over 1 mile, 6 furlongs. It is a listed race, with prize money of £40,000, meaning it will attract horses of real quality, with past winners going on the success in other high profile races such as Royal Ascot. The Grand Cup is the second race in the seven race line up and gets going at 2.20 pm.
Stowe Family Law is the UK's largest, specialist family law firm with over 70 professionals including lawyers, forensic accountants and top class support staff across the UK including Grays Inn, central London, Leeds, Harrogate, Wetherby, Hale, Wilmslow and St Albans.
More information about Stowe Family Law can be found at https://www.stowefamilylaw.co.uk/
Media contact:
Sharon Pocock
Press Officer
Stowe Family Law LLP
01423 532 600
07860 920 192 (mobile)