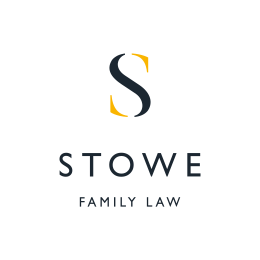 February 29, 2016
Press Release: 
The No Fault Divorce bill 2015-2016, introduced to Parliament by Richard Bacon MP under the Ten Minute Rule, will have its second reading in a couple of weeks time, on 11 March. Stowe Family Law's Winchester based solicitor, Jennifer Williamson, explains how, ground-breaking-and-sensible-sounding as it may be, the law is probably unlikely to change for a while yet.
No fault divorce. It's been suggested before and, unless the bill currently going through the Commons is made law, it will probably be suggested again. Popular opinion seems to be that 'No fault divorce' is long overdue and could only be a good thing. So, why are we still waiting? Well….
Divorce law at the moment comes from the Matrimonial Causes Act 1973. At that time, there was still something of a stigma attached to marital breakdown and divorce was rather less widespread than it is now (only 8.4 divorces per thousand married population). It is then, perhaps, little surprise that divorce law made at that time – which we are still using  – required relatively major events to take place before you could even think of asking the court to dissolve your marriage. And so it came to be that you could only file for divorce if your spouse had behaved incredibly badly, committed adultery deserted you, or you had been separated for at least two years.
By 1996, the tide had started to turn. The rate of divorce had increased by more than half as much again as in 1973 (13.6 divorces per thousand population), quite startling for such a short period of time. Almost 70% of divorce petitions were being issued by women. Women all over the country were coming up with lists of their hapless husband's failings! The heat was seemingly on. Parliament sought to cool down the courts by introducing the concept of 'No Fault' divorce via Part II of the Family Law Act 1996. Divorce would then have been possible without the shopping list of one person's shortcomings if one, or both, parties simply stated that the marriage had broken down, reflected and considered the situation for just over nine months, and then declared that they did not think the marriage could be saved. Simple? So why wasn't this ever brought into force?
The government at the time said that it was committed to supporting marriages and to supporting families when marriages fail. It was thought that the proposed legislation could lead to increased uncertainty at a time when it was least needed. Moreover, couples would have to attend information meetings to help them decide if the marriage really had failed. Many types of meetings were piloted but researchers weren't convinced that any of them were good enough.
Even if it the proposed legislation had come into force, though, would it have been worth the effort? More than half of divorces proceed on the fact of unreasonable behavior. The very act of preparing particulars can be cathartic for the petitioner. Family and divorce solicitors across the country will attest to their client's frustration that the reason for the divorce won't, in all likelihood, affect the financial outcome. With that in mind, would many people be prepared to 'give up' their only real chance of telling the world why they thought the marriage had failed, even if it meant things could proceed slightly more quickly?
Further, it seems there might be potential for 'No Fault Divorce' to be the thin end of the wedge of the court's involvement with divorce. Sir James Munby, President of the Family Division, has spoken about how undefended divorce works as an administrative, rather than legal, procedure in many countries. Is it really right that a person's legal status can be changed so fundamentally by an administrator?
The current Bill provides for a joint petition and a 'cooling off' period of some 12 months before a marriage could be dissolved by Decree Absolute. A divorce where both parties agree that the marriage is over for no particular reason and where both are willing to wait at least a year to conclude matters sounds about as idyllic as divorce can get. Sadly, hens' teeth spring to mind.
Former High Court Judge and founder of The Marriage Foundation, Sir Paul Coleridge, has called for total reform of divorce law in England and Wales. Given the seismic shift in societal values and family life since 1973, this could be exactly what is required.
About Stowe Family Law
Stowe Family Law is the UK's largest specialist family law firm. It was founded over 30 years ago by senior partner Marilyn Stowe, now one of the best-known divorce lawyers in the country.
The firm has earned an enviable international reputation in the decades since it was established, and our team of specialist family solicitors is renowned for its excellence.
Every family and divorce lawyer in the firm does their utmost to achieve the best possible results for clients. To date the firm has acted for more than 12,000 clients. Members of our team make regular appearances in the national media providing insights into topical legal issues.
Our comprehensive range of legal services includes a dedicated wills, tax, trust and probate department. We are also one of the few legal firms to offer in-house forensic accountancy specialists, helping clients establish the true value of assets and achieve full financial disclosure.
The Stowe Family Law team is now based across nine offices, with expert family lawyers in London, Winchester, Leeds, Harrogate, Wilmslow (Cheshire), Hale (Greater Manchester), Wetherby, Ilkley and St Albans.