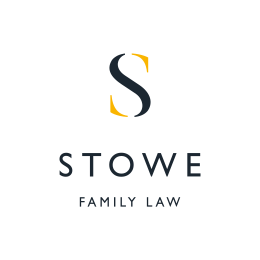 October 20, 2015
The Office of National Statistics has recently released new civil partnership and same-sex marriage data. The findings show that the number of couples engaging in civil partnerships has fallen significantly while same-sex marriages have increased. London-based Partner Paul Read was interviewed by multiple BBC radio stations including BBC Radio Wiltshire, BBC Radio Oxford, BBC Radio Sussex and BBC Radio Surrey about the report and what the findings mean.
Paul said that this initial spike in same-sex marriages is partly due to people who have held out for its legalisation, rather than establishing a civil partnership. Consequently, the figures will begin to level out over time, he predicted.
He added that marriage is seen as a social institution which publicly shows the commitment that one person has towards another and that it dramatic drop in civil partnerships indicates how highly people – of all sexual orientations – value marriage.
Now that same-sex marriage has been legalised, questions are raised about why heterosexual couples cannot engage in civil partnerships if they do not wish to marry.  Paul highlights a case last year of a straight couple who challenged the government for the right to enter into a civil partnership, a process which is currently only available for same-sex couples.
Transcript from Paul Read on BBC Somerset
BM:              Ben Mcgrail
PR:              Paul Read
BM:          We have Paul Read on the line. Paul, good morning to you.
PR:          Good morning, Ben.
BM:          So the civil partner has fallen off a cliff there, do you think people will continue to go for those rather than marriage or will we see an end to those very soon?
PR:          I don't think we'll see an end to them, they exist in our legal domain and I think they'll continue to do so. I also think there will always be some people who prefer the idea of a civil partnership because they don't like the ideology of marriage, if I can put it that way. But I think the figures are showing that that's clearly a very small group of people.
BM:         Is there a difference in the rights you have under a civil partnership versus a marriage?
PR:          There are some very, very fine legal difference which actually which actually have a little more to do with when you dissolve a civil partner or a marriage than they do with the running of it. For example you can't dissolve a civil partnership on the basis of adultery whereas a marriage you can divorce on the basis of adultery. There are no difference that most people most of the time need be concerned by.
BM:          I see, and do you those figures surprise you that those numbers are down so much so quickly?
PR:          Not really no. I think that they show that there were an awful lot of young couples waiting for marriage to become a legal right ever since it was discussed by parliament some years ago. I think there has been a general view that it was almost inevitable that. I may be a little surprised by 70 percent but the fact that there has been a decline in civil partnerships since marriage has become an option; no I am not surprised by that.
BM:          Paul, thanks for your time. Paul Read there, family lawyer.