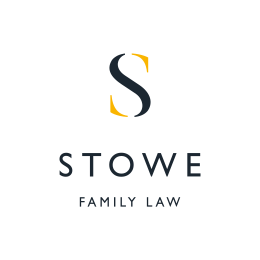 February 27, 2011
Taking the venom out of divorce
A new drive for couples to seek mediation when they split aims to save time, money and distress. But will it work?
When Adam Kirkwood's marriage broke up two years ago his first thought was to consult a solicitor. He and his wife were parting amicably – they both felt their relationship had run out of road – but it did not cross his mind that there was any alternative to going to law.
To his surprise, his solicitor suggested he try mediation. "I had no idea what it was all about but we thought it was worth giving it a try," he says.
Over three sessions with a mediator – a specially trained counsellor – near their home in Reading, Berkshire, he and his wife discussed arrangements for the care of their 12-year-old son, carried out a valuation of their assets and decided how to divide them.
A draft agreement, prepared by the mediator, was given to their lawyers to check. Then the trouble started. "A few things needed to be clarified, but all of a sudden we were into a very formal process," he says. "Letters went back and forth and it began to feel a bit fractious and frustrating.
"If the whole thing had been handled like that it would have taken months and been much more stressful. As it was, we had worked together on the difficult stuff and the whole thing was over in five weeks."
The government would like to see more marriages end in such a civilised fashion: last week it announced that as of April 6, all couples applying to the family courts to resolve disputes over children or assets would be required to undergo a mediation assessment before they launch proceedings. The coalition hopes that a substantial number will think mediation an attractive alternative to a protracted and bitter fight through the courts. It will not only save them money (the initiative is directed at people who are funding their own cases, as those in legal aid are already offered mediation) but will also help to free up the family courts, which are frequently filled with petty, emotion-laden disputes that escalate into full-blown legal warfare.
"The problem is the adversarial nature of the courts, which can be very upsetting and ruin families' finances," said Jonathan Djanogly, the justice minister. "Nearly every time I ask someone if their stressful divorce battle through the courts was worth it, the answer is 'no'."
Mediation is not to be made compulsory – yet – although the government is ultimately looking at getting all but the most intractable divorce disputes out of the courts, especially those funded by legal aid. "Splitting family assets or agreeing on contact should not be legally aided," said Djanogly. "We think people should be able to determine their futures and the taxpayer should not have to pay for it."
The move towards mediation is about more than just cost-cutting: it signals a shift in attitude towards divorce and the "normalisation" of an event that was once a source of shame but has gradually become an everyday occurrence.
Almost one in two marriages ends in divorce. In 2009 there were 137,000 divorces in England and Wales, a rise of 16% on the previous year. With so many couples calling time on their marriages, divorce is inceasingly being seen as a "life stage" to be got through as quickly and painlessly as possible. What we lack is a mechanism for ending marriages that reflects this social shift and takes the sting out of acrimonious break-ups. The government, at least, hopes that mediation may be the answer.
In America the idea of divorce as an opportunity to reinvent yourself has become common. A whole industry has sprung up offering greetings cards, celebration cakes and streamers for divorce parties. One of the most popular features on The Huffington Post, the news and comment website visited by 25m people a month, is its divorce forum, replete with shared suggestions on everything from how to sustain a close-yet-distant relationship with your ex (and the in-laws), which phone is most likely to trip you up in the divorce courts (if its memory holds compromising texts or financial spreadsheets), to how yoga may help you through the emotional trauma.
Here, although we all probably know someone who has been through a divorce, how to handle one is barely talked about. The doughty few may arm themselves with the Which? Guide to Divorce or chance their arm on a £17 download from quickie-divorce.com, but most of us go straight to a solicitor.
"The biggest problem is that people just don't know an alternative exists," says Suzy Miller, founder of the Starting Over Show, an exhibition held four times a year showcasing the work of professionals involved in every aspect of divorce.
"I don't think it's necessarily a bad thing to look at the person you love and accept that stuff happens and you might not be together for the rest of your lives but you'll have as much fun and enjoy each other as much as you can – and it might last for ever, but you're not God, you can't decide the future. It's all about being grown up really; that's what we need: divorce for grown-ups."
Although a mediated divorce is significantly quicker and cheaper than one fought in court – 110 days compared with 435, and about £1,000 each for mediation against an average of £14,000 in court costs – it is not the easy option, says Miller: "In some ways it's much easier to scream and shout at each other in court.
"But it's so important that we get this right. Research shows that one in four children feels suicidal or gets the urge to self-harm when their parents divorce, because of the trauma. The problem is not that we get divorced but we do it so badly."
Mediation has been around for 30 years but it is only in the past few that it has begun to catch on. According to the Ministry of Justice, the number of couples going to mediation has risen from 400 a year to 15,000. Mediators are usually counsellors or former lawyers and the average divorce settlement will be sorted out in three two-hour sessions.
"People don't anticipate the complexity of unravelling a marriage," says Jane Robey, chief executive of National Family Mediation, which coordinates mediation services around the country.
"It's really quite scary and one thing mediation gives you is the chance to speak in a way you never can in court. The wife might say 'I don't trust you to bring the kids back' or 'I don't trust you to pay the mortgage this month'. That might be irrational, but if it is how she feels, she can say so.
"What we try to do is help people work through the issues and find strategies to communicate. Sometimes at the start a couple can't even bear to be in the same room, but most will eventually sit down together."
Just getting her ex-husband through the door felt like a triumph for Joanna, whose marriage broke down after 14 years: "I was his third wife and he'd had a very, very bad divorce from his second," she says.
"He's quite a dominant character, but suggesting we take part in mediation appealed to him as he felt he'd have some control over the process. After his last divorce, just the mention of lawyers set him off on a rant. I won't say mediation was easy, but at least we got through what we needed to do."
Is mediation the way forward? Not everyone thinks so, at least not without reservation. The process relies on goodwill and honesty on both sides, and even its most fervent supporters admit that people tend to be less than forthcoming about their assets or tend to "lose" money in the run-up to a financial settlement.
Steve Turvill, who runs a delicatessen in Cambridge, found the experience disappointing. His marriage broke down after 20 years and he and his wife decided on mediation to try to keep the upset for their three teenage sons to a minimum.
"What mediators are good at is separating assets. What they're not so good at is giving you advice on what is a fair and reasonable division," says Turvill. "That was sorted out by our solicitors. I think it's brilliant to keep things out of court, but mediation didn't really give us what we needed. If it had more teeth it would be ideal."
Sir Mark Potter, former head of the Family Division, expressed some scepticism on whether the government's mediation assessments would really make much difference to those determined to have their day in court. "The position at present is that as soon as proceedings are started, most people are referred to a form of conciliation in the form of a Cafcass officer [Cafcass looks after the interests of children involved in family proceedings]," he says. As of April 6 "if the partners can't agree, it goes on to court, as before".
Marilyn Stowe, a leading divorce lawyer who was one of the first to train as a family mediator in 1996, thinks there are not enough mediators to cope with the influx the government's initiative is going to create: "Mediators will be swamped. I can see the whole structure breaking down."
She is also concerned that couples who are already highly emotional will be sent into mediation too soon. "To stand any chance of success the process has to be voluntary," she says. "At the start of a divorce one or both members of a couple are usually full of distrust and it just isn't the right time to begin a 'touchy-feely' mediation process."
Wherever it comes in the process, mediation is about to become a key part of divorce. Let's hope it fulfils its promise to make divorce more user-friendly and less traumatic for all of us – and cheaper for the taxpayer to boot.