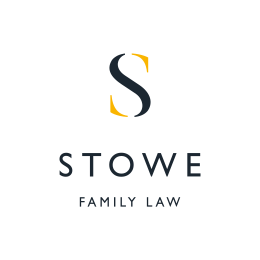 April 7, 2009
Brian Myerson should abandon his bid for his £9.5m divorce settlement to be set aside, but he's a risk-taker.
The City tycoon Brian Myerson has been pilloried in the press after failing to convince the court of appeal to set aside the £9.5m divorce settlement that he must pay out to his former wife. He argues that the economic downturn has "rendered his divorce settlement unfair", because it will now leave him half a million pounds out of pocket.
In truth I feel a little sorry for Myerson. As a family lawyer, I have encountered many men of his ilk. They are sharp-suited, high-flying Big Boys: fabulously confident, fabulously wealthy and fabulously successful. They play hard – and they always play to win.
Back in the days when money was easy to make, Myerson won a lot. Perhaps he thought that he would also "win big" when it came to his divorce. He negotiated what appeared to be an extremely attractive deal. The head of international investment firm walked away with more than half the assets and was able to keep his (then) lucrative business intact. He agreed to give his former wife a beach house, along with a substantial cash sum. He also negotiated a time period of several years, during which that sum would be paid to her in instalments. I suspect Myerson reasoned that he would grow his business – thus recouping his divorce payout – within that period of time.
His fortunes, like those of so many wealthy people, have since been chewed up by the global recession. Myerson's "win" has turned into a "lose-lose". The assets that he negotiated so astutely to preserve are worth a fraction of their former value. And he still has to pay those cash instalments to his former wife.
I pity Myerson because he appears unable to appreciate that he is the loser, and that the appellate courts in this country are indifferent to his plight. The sums involved may be eye-opening, but the result of his appeal was not. The odds were stacked against him. The judgment in his case was a succinct, easy-to-understand statement of current law.
Myerson, however, is undeterred. Instead, he is determined to press on: his next stop, according to his spokesman, will be the House of Lords. I winced when I read this. Will he succeed? Unlikely. He is represented by a brilliant QC, but his arguments are superficial.
He should save his money, and hang on until July. That is when Mr Justice Bennett – the judge in the McCartney case – will rule on another application made by Myerson, to review the cash instalments and their due dates. I think this application stands a much better chance of success. The settlement will not be set aside, as he had hoped, but the remaining instalments could be revised downwards, cancelled or suspended for a fixed period.
It is likely that if the House of Lords does rule, it will only restate existing law, just as the court of appeal did when it reminded Myerson that he was the one who negotiated the original deal. The House of Lords will find he comes nowhere near the threshold required to set aside his own agreement. How do I know? I have acted in several cases such as this one. In one memorable case (S v S, 2002), I successfully advised a wealthy husband to resist a set-aside application against him.
Part of a lawyer's job is to explain the law to the client and steer him away from hopeless causes such as this one. I do not doubt that Myerson has been fully briefed about the reality of his position. But men such as these are players and risk-takers. For them, it is all or nothing. In this case, it appears that Myerson wishes to continue tilting at windmills. He is certainly a casualty of the global recession. He is not, however, a casualty of English law.