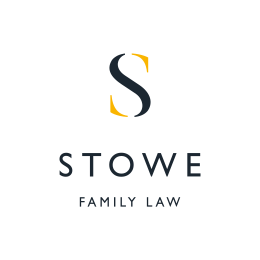 June 14, 2009
Alessia Horwich and Julian Knight look at ways for over-60s to avoid financial doom if a marriage breaks up.
If recent high-profile divorces have taught us anything, it's that bringing a marriage to an end can be an expensive business.
The overall divorce rate may be falling, but with longer life expectancy, changing family structures and attitudes towards relationships, the number of couples splitting after the age of 60 is on the rise. But these days, especially with retirement incomes being knocked by the recession and poor investment performance, going your separate ways later in life can seriously affect your finances.
A recent survey by the equity release trade body Safe Home Income Plans (Ship) showed that 13,678 couples over 60 got divorced last year, a 49 per cent increase since the 1980s. People are living longer and are therefore not willing just to stick it out until the end with someone they merely tolerate. However, unlike divorcees who are younger, those divorcing after or towards the end of their working life have limited earning potential and therefore limited assets on which they must rely for the remainder of their retirement. This means that already undersized pension pots suddenly have to support two separate sets of living costs.
Marilyn Stowe, a senior partner at divorce firm Stowe Family Law, says: "The problem is there are only limited assets and funds in the majority of cases and you simply can't stretch those assets to attain the same standard of living as the couple may have previously enjoyed."
As with any divorce, the assets of couples divorcing in later life will be divided between the parties according to their needs. However, where, for younger couples, settlements would generally favour the wife, who would have to take care of any children, when there are no dependents involved assets are usually split equally down the middle. Most material assets can be sold and then divided between the parties. However, the current economic climate has made this much more difficult than it sounds.
The largest assets that most couples own are their homes. With the housing market still in a slump, couples will potentially not be able to achieve a sale price that reflects what the property was worth until recently.. This sum, and any future revenue earned on it, will again be reduced by splitting it in two.
An alternative to completely selling up is for one partner to remain in the property and enter some form of equity-release scheme in order to pay off the other partner. These schemes are becoming more flexible, allowing people to earn an income from their house by bleeding equity out of it slowly rather than receiving a lump sum. But this should be seen as a last resort. Andrea Rozario, the director general of Ship, says: "Equity release is an option that allows one partner to stay in the property, getting around the thorny issue of not being able to sell. However, it's not the best way of getting the most out of the estate financially."
For any stocks and shares held it's a similar picture. With the market still weak, now is not an ideal time to be liquidating funds, as they will most probably be selling at a loss. In light of this, younger couples would probably hold on to the equities, splitting them equally between both parties. However, older couples often do not want to take the risk that comes with these types of investment as they are much more reliant on the income, so they will want to sell. The knock-on effect is again a reduction in retirement capital and this again has to be divided by two, leaving both parties significantly worse off.
Like other assets, private pensions and joint life annuities (an income for life purchased from an insurance company with a lump sum) can be divided, but where one party has built up a significant pension while the other has stayed at home, they may not be willing to share.
"Sometimes the husband won't split the pension," says Harry Katz, a director of financial advisers Norwest Consultants, "but he will give a larger share of the other assets to compensate. Often, wives will find themselves at a disadvantage in this situation, and should push for an equal share in a pension, which is invariably of greater value than other assets."
Pension sharing at divorce has been allowed since 2000. But the evidence is that the practice of dividing up such a pension pot is not widespread. Fewer than 1 in 10 divorces involve an element of pension sharing. Generally, break-ups involving wealthier people tend to entail a greater degree of pension saving for two reasons. First, there is more pension to share, and second, the legal advice tends to be of a higher quality.
When dividing retirement income, "you shouldn't rely on the recipient of the pension to pay you your share," says Mr Katz. "You can go to the provider of that pension to divide it at source and ensure they pay you directly."
For a state pension, divorced couples will have to revert from the married state pension allowance back to the individual state pension allowance. Here again, women can get stung. In 2007, men received on average 90 per cent of the maximum state pension. But women, who have often worked for shorter periods due to time out for raising children, rarely receive more than 75 per cent. The current maximum state pension for an individual per week is £95.25, and for a married couple it is £152.30. So a single man receiving 90 per cent of the maximum state pension will receive £85.72 once single, £9.57 more than his 50 per cent share of the married couples' allowance. On the other hand, a single woman would only receive on average £71.43, roughly £4.72 less than her half of the couple's allowance.
There is, however, a solution to this shortfall. "If on divorce a wife hasn't worked and doesn't have a large pension in her own right, she can apply to have her husband's National Insurance record," says Mr Katz. "This doesn't hurt him and it will get her a better pension."
Although it may seem bizarre to strive to protect yourself from divorce while you are married, the best way for either partner to prevent themselves losing out in a "pensioner divorce" is to be involved with all aspects of your family's finances. As Sandra Davis, the head of family law at divorce attorneys Mishcon de Reya, says: "It's sensible to be as clued up as you can be. Have your own funds and ensure assets are held jointly. If the assets are on your side of the equation to start with, then it's easier than if you have to claw them back from the other side. You can't live in your marriage as if you were just about to divorce but you can learn to be financially aware. Information is key and responsibility is everything."