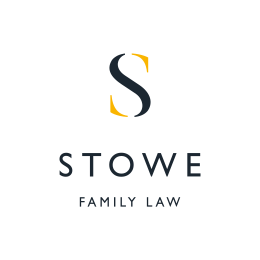 March 21, 2010
The Supreme Court is set to deliver a ruling that will have major consequences for many couples-to-be.
Soon-to-be-married couples will this week move a step closer to learning whether it is worth the time, expense and emotional strain of drawing up a prenuptial agreement. On Monday the Supreme Court will begin a hearing to decide whether to overrule a "landmark" judgment on prenuptial agreements delivered by the Court of Appeal last July. It decided that such agreements, although not fully enforceable in the UK, should be taken into account by judges who are dividing a divorcing couple's assets.
At the centre of the case was a prenuptial agreement drawn up by German heiress Katrin Radmacher, said to be worth £100m, and her former husband Nicolas Granatino. He had agreed not to make any claims on her wealth if their marriage failed, but was awarded £5.85m on divorcing in 2008.
Radmacher's appeal court victory resulted in her former husband's award being cut to a lump sum of £1m in lieu of maintenance, plus a fund of £2.5m for a house that must be returned when the youngest of their two daughters is 22.
But Granatino was given permission to take the case to the Supreme Court. The hearing will decide the status of all prenuptial agreements in England and Wales.
"Family lawyers will be eagerly anticipating the outcome, as the judgment could fundamentally alter the face of divorce law in this country," says Suzanne Kingston, head of the family department at London law firm Dawsons.
Barbara Reeve, of London firm Mischon de Reya agrees, saying the Supreme Court should clarify contradictory judgments of the case and a 2008 case, also heard in the UK, involving American millionaires Roderick and Marcia MacLeod.
In this case, the Privy Council found that prenuptial agreements were not valid or binding in any contractual sense. But it said that postnuptial agreements were valid, as the couple "have undertaken towards one another the obligations and responsibilities of the married state. A prenuptial agreement is no longer the price which one party may extract for his or her willingness to marry."
While high-profile court cases around this issue tend to involve significant amounts of money, Marilyn Stowe, senior partner with Stowe Family Law in Harrogate, says it's not just the ultra-wealthy who are seeking to draw up prenuptial agreements. "The people I normally come across fall into two groups: parents of children that are getting married, and who are concerned to protect gifts to those children on marriage; and people who are getting married for a second time and want to protect children from the first marriage in the event of the second one failing," she says.
"They are ordinary people who can see risks that they hope won't materialise, but want to make sure a prenup is in place just in case they do."
The Law Commission is compiling a report on whether the government should introduce legislation to make prenuptial agreements fully enforceable, but this will not be concluded until 2012.
Stowe is concerned legislation could prejudice the outcome for less dominant spouses. Although the weaker party always has the option of refusing to sign, doing so might result in the collapse of the relationship. "If you are emotionally caught up with somebody you are unlikely to resist," she says. "I had one client, who told me that not signing was simply not an option."
Stowe believes allowing courts to decide whether an agreement is fair has worked well. Currently, any court considering the fairness of a prenuptial agreement will look at whether it meets certain key requirements:
The agreement must be signed at least 21 days and preferably 28 days before the wedding;
Both parties must have received independent legal advice;
Full and frank disclosure should take place prior to signing;
There should not be any duress on either party to sign, so that it can be said that both entered into it willingly.
The court will also consider whether one of the parties exploited a dominant position (financial or otherwise), if the agreement was entered into in the knowledge that there would be a child, and if any unforeseen circumstances have arisen since that would make it unjust to hold the parties to it.
Suzanne Kingston points out that the Radmacher-Granatino prenup failed to meet two of these criteria: the husband did not seek independent legal advice and the wife did not provide financial disclosure before the agreement was drawn up.
She adds that although the appeal court upheld the agreement despite these serious omissions, they could still be a cause for concern to the Supreme Court.