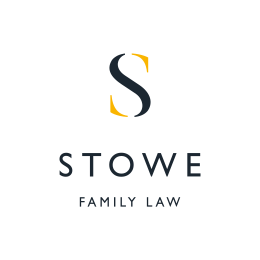 March 18, 2016
Stowe Family Law trainee solicitor Charlotte Newman was a guest on the Liz Green show on BBC Radio Leeds this morning to discuss winning the Jane Tomlinson award in 2015 for courage as the Yorkshire Women of Achievement Awards prepares to celebrate its 30th anniversary.
Transcript from Charlotte Newman's interview on BBC Radio Leeds
LG:                         Liz Green
CN:                        Charlotte Newman
LG:                         People have been getting in touch saying "How do I nominate? How do I nominate?" The sort of woman that we want to honour, well now, Charlotte Newman is here who won the Jane Tomlinson award for courage last year. Course, Jane Tomlinson the previous winner at these awards and it's Charlotte Newman. Good morning, Charlotte.
CN:                        Good morning.
LG:                         Your story is just absolutely unbelievable. You were a teenage cancer survivor. You're a trainee solicitor. You're a charity fundraiser. You are a public speaker. You were in your final year reading law at the University of Leeds when you were told you had cancer and your journey has been remarkable. When you won last year, how did that feel?
CN:                        I was simply overwhelmed. I think to be at an event that celebrates and recognises the achievements of so many amazing women was just simply overwhelming for me and I was honoured to have been put up for the Jane Tomlinson award, in particular the award for courage, I don't ever think that I have done anything particularly courageous because I have been surrounded by people that have been equally inspiring to me as I have been able to be inspiring to other people. So as I was saying just before, I wouldn't change my journey, I have been on an incredible journey but so many good things have come out of such a dark place and that award in particular was one of them for me.
LG:                         When we look at the citations for the people who are nominated for your category, Charlotte you were the winner, I cannot stress that the emotion in the room at the Royal Armouries and the women that are honoured and are nominated, and you must have felt this Charlotte when you were nominated. I spend most of it trying not to cry my eyes out but you do, not out of sympathy but out of admiration, I'm in ore. Since you won, a wonderful thing to have achieved, out a very difficult journey, since you've won, what has it meant to you to know that you are one of the Yorkshire women of achievement?
CN:                        It is a hard question. As I said before, I never really hold myself in that light, I suppose I am modest in that way. It's important though to me to know that I have won that award. It's something that I cherish and to have spent that with these people at that event, because it is not just me, it was every other woman in that room, it was every nominee in that room because everyone was just so deserving of that recognition. Just to celebrate what they have done, their journeys, their struggles, their achievements, to me I guess it is just simply overwhelming really.
LG:                         It is and it is lovely to see you again, Charlotte Newman.
CN:                        Thank you.
Click here to listen to Charlotte's full interview on the BBC iPlayer (her segment begins at 02:23:00).