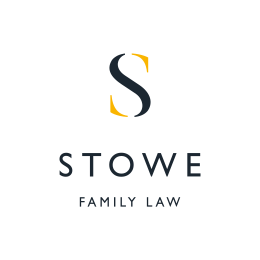 December 19, 2016
Press Release: 
The UK's largest specialist family law firm is delighted to announce the opening of their tenth office. The newest branch of Stowe Family Law will be located in Royal Tunbridge Wells, Kent.
The previous nine are well established in London, Leeds, Harrogate, St Albans, Winchester, Hale, Wilmslow, Wetherby and Ilkley. The firm has a national team of over 90  and further expansion is planned over the forthcoming year . Stowe Family Law is highly regarded and has established a reputation for legal excellence over the last 30 years.
Our Royal Tunbridge Wells office at 2A Frant Road will handle enquiries from all over the south-east of England. The office is located less than 40 miles from central London, and just a short walk from the local train station and the famous Pantiles. The branch will be staffed by a hand-selected team of solicitors who are experts in a wide range of family law issues, including:
Prenuptial agreements
Postnuptial agreements
The divorce process
Divorce settlements
Arbitration
Mediation
Grandparents' rights
Children issues
Tracing hidden assets
Wills and probate
Stowe Family Law offer the highest quality advice and representation in all of the above areas – and plenty more too. The firm is committed to appointing the best solicitor for each of our clients' unique circumstances.
Clients will also have access to the firm's in-house forensic accountancy team. Their expertise can make a huge difference when tracking down hidden assets both in the UK and abroad.
Senior Partner and founder Marilyn Stowe has made numerous appearances on national TV, and has also been featured on radio stations and newspapers across the country. She is often sought out to lend her legal expertise to news stories of the day. A veteran mind with decades of experience, she has been described as "a legal force of nature" and "one of the most formidable and sought-after divorce lawyers in the UK". The firm itself has been praised as "a strong team with an insuppressible style and a fantastic practice".
Marilyn Stowe said:
"It is a great pleasure to open our tenth office in Royal Tunbridge Wells. We have come a long way since I began my practice in 1982 from a converted cobbler's shop in East Leeds, Yorkshire. I grew my firm from those humble beginnings because I did my very best for my clients and word spread.  Over the years we have learned a great deal about the needs of our clients going through turbulent times and all of us ensure the same ethos that began back in the 80s, continues to this day."
The Stowe Family Law Royal Tunbridge Wells office will be open from 9am to 5pm, Monday to Friday.
Alpha House,
2A Frant Rd,
Tunbridge Wells
TN2 5SE
01892 521711
Media contact:
Email: press@stowefamilylaw.co.uk