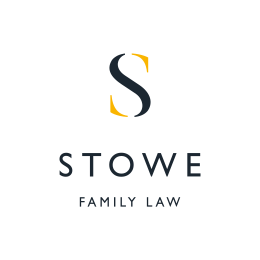 October 18, 2013
Q. I've been separated for two years from my husband but we still have a joint bank account which he is the main account holder of. I have asked for a bank statement to this account which he is not willing to supply but he's since given me a handwritten statement which he wrote himself.
My child and spousal maintenance is paid into this account. I have since visited the bank myself and managed to get a proper printout of the statement. I was astonished to see that not only has he been paying £130 pounds to our three children but also he has been paying off a credit card in his name, which he classed as matrimonial debt, out of my maintenance. My solicitor has told me that this is a grey area.
I am desperate for advice because according to my calculations he now owes me over £1,000. I have been forced to live hand-to-mouth over the last two years whereas he earns over £75.000 plus pa.
A. I think in view of the length of separation, and your precarious financial situation, you should consider taking formal steps to finalise the split. You should close the bank account and you can both open two separate accounts.  Manage your own finances and have complete control over them. If you need interim spousal maintenance, you can ask your ex for assistance or apply to the court for an order when you have worked out the deficit between your income and expenditure. The application can be made in divorce proceedings based on your two years of separation, to which you will both consent, and then you can obtain a final overall financial settlement for future certainty. nbsp;
Q. Dear Marilyn, I wish to instigate a divorce but I have been told there is no legal aid available, unless I'm a victim of domestic abuse, which I'm not. I'm terrified of running up a massive debt. Is there any other alternative avenue I can explore to aid me with the costs?
A.Solicitors are acutely aware of these difficulties and many do have payment schedules in order to help clients pay their bills. So don't despair.
Family law is complex so whenever possible I'd always advise to consult a solicitor. Nowadays, quite a few family law firms hold free legal advice clinics. Visit one to get yourself started.
The government's answer to legal aid cuts has been the promotion of mediation. The idea is for couples to negotiate the settlement amongst themselves. Nothing is imposed on them.  They will be helped through the whole process by the mediator. And at the end of it all they can walk away with a settlement, which both parties have agreed to, rather than something that has been imposed on them by a judge and is also a lot cheaper than going through the courts.
A major stumbling block for mediation is its lack of teeth. In court, you have to disclose financial information. There's no such order for disclosure when it comes to mediation. The couple in mediation have to trust each other. This obviously doesn&rsqursquo;t work for everyone, especially if one partner isn't forthcoming.
There's the option to go to court and act as a 'litigant in person' –  representing yourself instead of a solicitor. Once a relative rarity, viewed as something strictly for eccentric amateur lawyers only, the numbers of litigants in person has risen since legal aid cuts so don't rule it out completely.
Q. My husband has been cheating with my best friend. How can I prove infidelity for the divorce? What evidence would I need to prove this strongly enough for my divorce?
A. The divorce procedure should not become more expensive or complicated than absolutely necessary. The court will frown on naming a third party. My advice would be not to waste a lot of time and money on enquiries or enquiry agents. If your ex won't admit his adultery with an unnamed person you can divorce him on the basis of his unreasonable behaviour, setting out the particulars of your complaints against him.
Q. My husband has sent me a divorce petition which I'm not happy about. I'm yet to seek legal advice. As you can imagine the atmosphere at home is extremely tense and we have two teenage children living with us. He now informs me that even though he's taken this action he doesn't intend to leave our marital home until he wishes to do so. The situation has become unbearable. Where do I stand legally?
A. Unless there is domestic violence and you have an occupation order preventing your husband from entering or coming near your home you can't force him to leave. However, you can try persuading him that for everyone's sake it would be better if he went to live elsewhere. Mediation may help to find a solution with which both of you are satisfied.
On the other hand, once you have weighed up the financial situation, you may decide that he should stay after all. If one of you leaves before the divorce is finalised you will have to maintain two properties on an income which previously maintained one. Divorce can be expensive, especially when one spouse is stubborn and obstructive. At this present time, can your household budget stretch to a second home? If your husband is the breadwinner and he leaves can you rely on him to continue paying the mortgage and other household bills? An interim order can ensure that he continues to pay but some building societies estimate that up to 40% of arrears are due to divorce or separation.
Finally, as to the divorce petition, it is best practice to agree the content before issuing. You have 8 days from receipt to reply to the court, so don't ignore it. There are plenty of ways it can proceed in a way you are happy with, e.g., by amending the particulars, both parties cross-petitioning and importantly removing a claim for costs.
Q. I have now been separated from my husband for 17 months. The divorce has dragged on because of financial issues. This is the fourth time I've had to attend court and once again have no positive outcome. I have now been asked to attend a "final hearing" but I still feel in limbo as how final is a "final hearing"? And will it resolve our financial issues so that I may be divorced? P.S. I don't think he's going to turn up as he seems to become elusive whenever a court date arrives.
A. A final hearing is the last stage of the court process other than appeals. Make sure all the financial information is updated before the hearing. The final hearing will result in what the Judges considers a fair division of finances and this can only alter after a successful appeal.
Both parties' solicitors or barristers will present their arguments and put their client's case forward to the judge. Both parties may be cross-examined during the final hearing and evidence may also be heard from expert witnesses such as accountants or property valuers. The hearing will take place usually in the Judge's chambers not a courtroom. Judges and lawyers will not be wearing robes and wigs and you will sit beside your lawyer.
The judge may need some time to consider all evidence and prepare a judgment so don't necessarily expect a result on the day.
It's in your husband's best interests to attend the hearing to put forward his case. If he doesn't do so the judge has the discretion to make a final order in his absence.
Link to the article here