Now
It was with great pride that, last week, three more of our lawyers were awarded Resolution's specialist accreditation in complex financial remedies and private children law.
Nine of our lawyers now hold specialist accreditation, which demonstrates expertise in achieving the very best results for their client with a conciliatory approach to avoid costly and hostile court proceedings, where possible. It is our ambition to have the highest number of accredited lawyers in the country with more of our team applying each year.
For me, family law at its base level is about two people – a client, and their lawyer. Trust is the foundation of this relationship. The client must trust their lawyer to advise on what is possible, build and deliver a strategy using the most effective approach, that will deliver the best possible outcome. In turn, the lawyer must trust their client to be totally open and honest at all times and to follow their advice. Without this, the relationship simply won't work.
As Chief Executive, it is my role to have a clear vision for the future of Stowe and to set, execute, and continually refine the strategy to get us there. My vision centres on the client/lawyer relationship and ensuring that we can deliver the very best advice to our clients as we continue to grow as a firm, without ever compromising on quality.
Our strategy is driven by three objectives:
First, to create a compelling proposition that enables us to attract and retain the best specialist family lawyers and support staff in the country.
Second, to attract a broad range of clients with circumstances ranging from a relatively simple divorce to highly complex cases (often involving high-net-worth clients with complex business and asset structures and international elements).
Third, to have a network of offices throughout the country, accessible for our clients, and with an environment that puts them at ease.
To identify the best lawyers, I established an in-house talent acquisition team. They understand the firm's culture and, as they know all our current lawyers, have a deep understanding of the type of lawyer that will excel at Stowe. This is critical, especially when opening a new office. In fact, I have taken the decision not to open in locations when the talent team have told me that they have not found the right lawyer.
Once we have identified lawyers that we want on our team, we have a compelling proposition to join us. Naturally, we offer a highly competitive remuneration package, but more importantly, we have the culture and supportive environment that enables our lawyers to flourish; giving them the autonomy and freedom to manage their caseload, supported by the latest technology and surrounded by other excellent lawyers under the supervision of our Senior Partner.
The strength of the firm's brand attracts a breadth of clients to the firm which complements our lawyers' natural ability to attract clients through their reputation and personal networks.
I believe that it is critical to invest in our lawyers, whether it is supporting them to specialise in an area of family law (such as children, surrogacy, high net worth, multi-jurisdiction), or enabling them to develop their natural approach, be it through Resolution specialist accreditation, mediation, arbitration, or promoting their advocacy skills. I regularly consult with my Senior Partner on new developments in the law and the services we offer have continued to flourish and expand over the last two years and will continue to do so. We will never be a firm that is content to stand still.
Culturally, we are a hard-working, friendly bunch. There are no silos, no closed doors, and no egos, just a group of like-minded professionals striving to be the best they can be and working tirelessly to get their clients the best result possible with minimal stress, disruption, and cost. We have no other disciplines that compete for investment or budgets, and as I feel it is vital to be a true meritocracy, there are no barriers or quotas to promotion – a lawyer is promoted based on ability and ability alone.
The future
Over the coming years, my focus is to build on the successful office expansion programme that now sees us with 18 offices across England and nearly 70 family lawyers. However, we will only ever recruit lawyers and support staff that have the ability, attitude, and approach that my Senior Partner and I believe is good enough for a client of Stowe Family Law.
This is one of the reasons why I only ever open offices from scratch and will not acquire other practices. The best lawyers will usually be spread across a number of firms in the area.
Our blend of exceptional specialist lawyers and high-quality client care will continue to lead the market. Working to deliver our strategy and aims will be important in the years ahead, and I am confident we will make good progress.
We have invested heavily in recent years in our IT infrastructure to ensure that our lawyers have the ability to work in a flexible way, service the ever-changing needs of our clients, and be at the forefront of the law in a digital era.
In times of market and wider change, our focus on the client/lawyer relationship will remain at the heart of what we do. This and our culture of empowerment and enablement will continue to set us apart from other firms both now and in the future.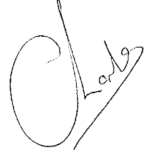 Charles Hartwell, CEO
@CharlesHartwell