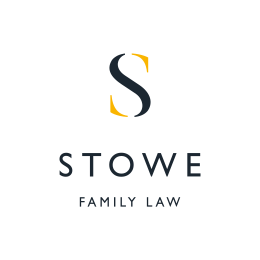 April 21, 2016
This week, Senior Partner Marilyn Stowe had an article published in the Yorkshire Post titled 'Heartache of a two-tier divorce system'.
The article comes prior to a speech Mrs Stowe is scheduled to deliver at the Grammar School at Leeds. In the 2016 Mark Bailey lecture, Marilyn will talk about various aspects of family law and consider if our current system is fit for the purpose of delivering justice in the 21st Century.
In her Yorkshire Post article, Mrs Stowe suggested that with the effective abolition of legal aid in family law cases in April 2013, women have been hit the hardest. They generally earn less as principle child carers and homemakers and this means they are often unable to get legal representation.
Marilyn pointed out that family lawyers go into cases with the best intentions. The goal is to resolve any issues amicably and out of court where possible through "alternative dispute resolution". However, when the cuts to legal aid came were introduced, ADR was affected and there was an influx of litigants in person going to court representing themselves with little or no legal knowledge.
Instead of being an available option to couples whose relationships had broken down, mediation became an obligatory part of the family law procedure. Now, couples must first attend a Mediation Information and Assessment Meeting (MIAM) to try and resolve the dispute before their case goes to court. However, Marilyn pointed out that the process has had an incredibly poor success rate since its inception.
She said:
"Mediation rates remain pathetically low: just one in 20 family law cases which reach court is preceded by a MIAM."
Mrs Stowe said that the mediation process is not working and that the general public are not fooled. They know that it is not a real solution following the cuts.
The underutilised method of arbitration or ADR offers a much quicker and more private option with the support of a legal professional, she continued.
In London, lawyers regularly work on Financial Dispute Resolution hearings for clients who want a quicker process and don't want to wait 12 months for a court hearing, she added. Although the cost of this process can add up, it does work and actually has a much better success rate than mediation.
Marilyn said:
"So what is happening is effectively the development of a haphazard two-tier family justice system, with all the accompanying potential for miscarriages of justice. The unrepresented struggle while the wealthy cruise by. It's a national disgrace."