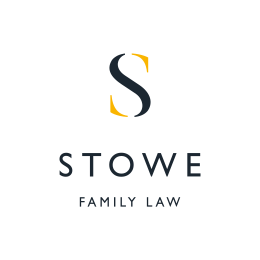 February 16, 2008
ELIZABETH JACKSON: The former Beatle, Sir Paul McCartney, and his estranged wife spent last week in Britain's High Court trying to reach a divorce settlement. It's been a bitter battle and one that's been played out in fine detail in the British media.There's a lot at stake, including Sir Paul's personal fortune estimated at $1.7-billion.
Stephanie Kennedy reports from London.
STEPHANIE KENNEDY: The couple was married in 2002, but four years later they separated in very acrimonious circumstances. Heather Mills called Sir Paul a "skinflint" and blamed him for their split. He remained tight-lipped, but their separation soon turned into a media circus.
The tabloids were quick to take sides. They labelled Heather Mills, "Mucca", describing her as a one-legged ex-hooker, and one paper with headline "Rumpy Stumpy" detailed her sexual affairs.
A few months ago, Heather Mills broke down on British TV over her treatment in the press.
HEATHER MILLS: It's hard. I've had the worst press than a paedophile or a murderer, and I've done nothing but charity for 20 years.
STEPHANIE KENNEDY: The two are now locked in bitter dispute over a financial settlement and future access to their four-year-old daughter, Beatrice. Now their case has reached the High Court. Ms Mills and her lawyers recently parted company and she's now representing herself.
Speaking outside the court, Ayesha Vardag is a family law solicitor and she thinks that could be a big mistake.
AYESHA VARDAG: This is a legal forum. Tears and laments don't cut any ice. It's got to be a legal argument because the court has got to look at a number of factors to determine what's fair.
Up against her, she's got one of the best legal teams in the country, the most ferocious and eloquent barrister on Sir Paul's side, and he's going to be cross-examining her and taking her apart on everything that she's said based on the legal proceedings and in the media. And she's got to come back
at Sir Paul without any support from anyone on her side.
STEPHANIE KENNEDY: Marilyn Stowe from Stowe Family Law Firm suggests that Heather Mills' bid to win over the British public has damaged her cause.
MARILYN STOWE: There are some clients who you know will actually make their case far, far worse by giving evidence than by them not. And in those cases it's far better to try and settle it.
STEPHANIE KENNEDY: Ms Stowe has also squared up against Sir Paul's lawyers and she warns that they are some of the toughest legal brains
in the country.
MARILYN STOWE: I was with them in the High Court in London, and my team were up against his team, and they are very formidable and they need to be dealt with by people who are equally competent to ensure that the client is properly represented.
But I think my overall view is what a tremendous waste of money this is, and how harmful it is to both their reputations that it's gone as far as this.
STEPHANIE KENNEDY: After five days in the High Court, the two have still failed to reach agreement and the case is due to continue.
In London, this is Stephanie Kennedy reporting for Saturday AM.