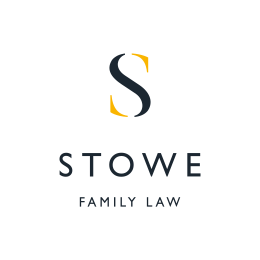 March 3, 2017
Senior Partner Julian Hawkhead was featured on Netmums this week to offer advice for people to consider before getting married.
As more than 40 per cent of all marriages ending in divorce, according to the Office of National Statistics, Julian suggested five key issues couples should focus on before they make such a serious commitment to one another.
Get a prenuptial agreement
Getting a prenuptial agreement is one way that couples can protect themselves should the relationship break down. Although prenups are not guaranteed to hold up precisely when it comes to a divorce, they are becoming more influential when considering financial settlements.
He said:
"While it can't guarantee 100% protection of your assets, a well-drafted prenup will go a long way to persuading a court how the financial assets should be divided up on divorce."
Despite suggesting a prenup could be a good option, Julian advocated the importance of getting a fair agreement drawn up. If a spouse is feeling pressured into signing the document, then he advised them not to sign.
What do you want from your marriage?
It is important to really know your partner, not just about their favourite food and movie. Knowing what each of you expect from married life is vital.
Julian suggested:
"Before you marry, discuss what your common expectations are for your marriage. Do you both want to have children, what are your career ambitions, do you share the same values?"
He explained that although this may seem obvious, if it is not discussed problems can occur further down the line.
Be prepared to work for it
As couples grow, their behaviours alter and they can begin to grow apart. Therefore it is important to be aware of this so couples can work on their differences and continue to do so together.
According the Mr Hawkhead, "one of the main reasons for people divorcing" is that "their values have changed".
People's interests change as they mature and different career paths are taken. So it is important that both parties remain honest with each other and keep communicating, Julian said.
What if one of you quits work to look after the children?
Juggling childcare and a full-time job can be incredibly difficult so couples should discuss their plans for when children are born and what will change in terms of working hours.
However, that discussion should also include what would happen if the relationship breaks down in terms of financial support.
Julian explained:
"Having children may put you at a disadvantage financially if you give up a career to raise your family or return to part-time employment."
If the relationship does break down, the maintenance payments will not last forever. He advised that when the kids leave home the payments could stop and the parent who received them could end up struggling financially.
Where are you going to live?
Each spouse may have different plans about where they want to live and work.
Although moving abroad can seem like an exciting adventure, what if it all goes wrong?
Julian said:
"…you may find yourself in a foreign jurisdiction where the financial outcome is worse for you than it was in England or Wales."
Scotland is not the same jurisdiction as England and Wales and, as a result, any outcome can be "completely different". Maintenance in Scotland is "usually only paid for a period of three years", he explained.
Click here to read the full article.