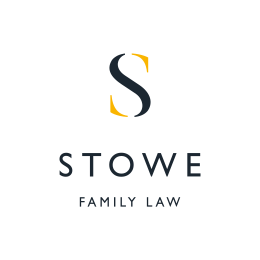 June 11, 2015
BBC 5 Live Afternoon Edition – Sarah Brett and Dotun Adebayo – 11 June 2015
This afternoon, Stowe Family Law's Senior Partner Marilyn Stowe was interviews by Sarah Brett and Dotun Adebayo on BBC Radio.
She was asked about custody disputes and the options available to a parent should the situation arise.
For more information, click here
Transcript
SB:         Sarah Brett
DA:         Dotun Adebayo
MJS:         Marilyn Stowe
SB:              Marilyn Stowe is the Senior Partner at Stowe Family Law.  Marilyn, we can't discuss the ins and outs of this case but what should happen in a custody case like this?
MJS:          Well the law changed in April 2014 and it changed very much for the better and the Child Arrangement Program was introduced.  And it people want to Google that, they will see exactly what the process is now and how very much it's aimed at resolving disputes involving children out of court.  And if you go to court, every possible effort has to be made by the court at every step to try and resolve only the most intractable disputes that will ever get to a final hearing.
DA:             Previously, of course the courts often found in favour of the mother…
MJS:          Well, yes.  But I think what the law is, actually is a bit different and it says the welfare of the child is paramount and there is a welfare checklist that the court has to go through.  The court has to think about what is best for the child, in the circumstances of the particular child; what can both parents offer.  And actually, there's an amendment to the checklist that's gone through that say that there is a presumption that some form of contact by both parents is in the best interest of the child, provided that the child won't suffer any harm as a consequence.  So, it isn't now in favour of one as opposed to another, it's all about what is appropriate, what is best for the child.
SB:              And if the court rules against you, at the level that it has got to in this case, what can you do?
MJS:          Well you can appeal it, but the sensible thing to do it to go along with it.  You've got to remember that an order involving a child is never set in tablets of stone, it's never forever, it can change and circumstances can change and things can be varied.  So my own view about that mum is she mustn't panic, she mustn't think she's in all sorts of trouble.  She's got to come back, she's got to apologies to the judge and she's got to be patient because the interests of this child must come first.
SB:              It's incredibly emotive, incredibly difficult for everybody involved, I couldn't even imagine it. Marilyn, thank you so much.
MJS:          It's my pleasure.
SB:              That's Marilyn Stowe, Senior Partner at Stowe Family Law