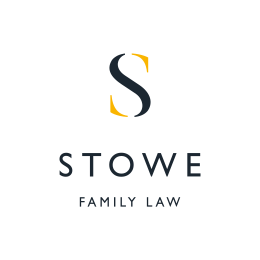 May 17, 2016
Senior Partner Marilyn Stowe appeared on St Albans radio station Radio Verulam this morning to answer listeners' questions about various aspects of family law, including remarriage, divorce and the common law marriage myth.
One of the listeners wanted to know whether cohabiting with their partner gave him the legal right to half of her assets under 'common law' if they split up. This is a concern that regularly comes up and Marilyn advised the listener that contrary to the popular belief, there is no such thing as 'common law' marriage and they were no more connected than herself and the listeners' partner.
Another listener had concerns about getting marrying her boyfriend due to a past marriage as he had still not divorced his first wife. The listener explained that the boyfriend had since changed his name by deed poll and wanted to know whether this meant they could marry without him having to divorce first. Marilyn explained the getting divorced first was essential before they marry or it would be classed as a void marriage.
She said:
"If it was so easy to remarry, everyone would be doing it".
She then answered questions the cheapest way to divorce, grounds for divorce, and finally, a listener's suspicions of getting married solely for their assets.
Transcript from Marilyn Stowe on Radio Verulam
PR:                            Phil Richards
MJS:                         Marilyn Stowe
PR:                            We have Marilyn Stowe from Stowe Family Law who are in St Albans and other areas. Welcome to the programme, good morning.
MJS:                         Good morning
PR:                            Before we start with the questions, you're off today to the London Legal walk, is that right?
MJS:                         Yes, there's going to be 10,000 lawyers in central London walking around 5:30 pm and it is in support of the London Legal Support Trust which raises funds for free legal services in and around the South East. Our London office is going, I am going and ten thousand people will be there, including judges of the Supreme Court, the last time I did it, the law attorney general was walking with us, it's a great, great walk. Right through all of the landmarks of central London, it is fantastic.
PR:                            Right, on to family law matters and the first one, I have just found out that my husband is having an affair. Is this grounds for a divorce, and if so what are the first steps I should take?
MJS:                         The only ground for divorce is the marriage has irretrievably broken down but you have got to prove it by one of five facts.  In order to get an immediate divorce you can do it on the basis of somebody's unreasonable behaviour or their adultery.  If it is adultery and you find it intolerable to continue to live with that person, that's the basis for getting a divorce. But if you can't prove it, then the way to do it is to file on the basis of unreasonable behaviour. So don't worry about getting actual proof, you can do it that way. I am quite interested to know whether or not at some point there will be an announcement to chance divorce so that unconsensual contended divorce will be done differently; whether procedurally or a change in the law, who knows. A lot of people are advocating for it so it may happen and it is long overdue.
PR:                            Right, now, I suspect my new wife of only marrying me to defraud me of my assets. What can I do in this situation?
MJS:                         Some people do, unfortunately take people for a ride.  Some people do decide, and often later in life that they could do with somebody to support them for the rest of their life and that is the reason that they enter into the marriage. The court will take a view by looking at the whole thing. They will look at the length of marriage, the ages of the parties, the needs of the parties and conduct, if it would be wrong to ignore it. So what would happen in a case like this, they would just take an overview. In terms of you doing some sneaky things to try and defraud your husband, I would advise against it because courts take a bit of a dim view on things like that.
PR:                            Okay. Now, onto another one. I want to divorce my husband and have saved up a small amount of money to leave the relationship. What is the cheapest way of divorcing him?
MJS:                         The cheapest way is to do it yourself. There was a huge hike in divorce fees in March, they went up massively and the court fee now is over £550. So that has to be paid unless you are means exempt, and there is a form to fill in to decide whether or not you need to pay that fee.  There are lots of online services, Gary Linaker famously got divorced online. Or you could go and see a solicitor. I actually think that getting some advice from a solicitor before you embark on a very serious legal process makes good sense. You can choose what to do after that but find out your real overall legal position before you start off.
PR:                            Alright. Now, I am quite intrigued to know the answer to this. Me and my boyfriend are splitting up and he says he is entitled to half my assets as a common law husband as we have lived together for more than three years. Is this true?
MJS:                         Dream on. There is no such thing as common law husband or wife.  I was talking to somebody actually last week who is expecting a first child and she said to me "well, we are thinking about getting married in a few years' time but that's not the important thing, more important thing is having a baby and then buying a home and then we will think about getting married". And she was really shocked when I told her that absolutely the wrong way in law to do this. Marriage creates rights, obligations and entitlement, living together creates none. If you are thinking of getting married, you must, especially if you are the poorer person in the relationship you must think about that and especially if you are thinking about having children. But here, the only entitlement when you split up it to what is yours. You might have an argument about "well you promised me this, you promised me that", it is complex. But he is no more related to her than he is to me, and he is not related to me.
PR:                            Right, so if I owned a house and have daughter and was a single parent, if I invited somebody to live with me, that person wouldn't have any way of claiming half of the property or assets if we split up then or is it not quite as simple as that?
MJS:                         The answer on the face of it is no. They might be contributing but the answer to that one is you can have a living together agreement where you agree to pay so much towards whatever as a rent and make it clear in the agreement that this does not confer any entitlement. Where people make claims is where they are told or where they agree that even though a property is in one person's name, it is what we call beneficially held for both of them in some sort of trust. Now that is complex law, it is too complex to explain in a quick radio interview but the sensible thing if you are going to live together is to enter into a living together agreement to arrangement what happens during that relationship and when it finishes. One point is, if you were to die whilst living with somebody, the person you were living with for more than two years can make a claim against you're estate. You need to think about inheritance as well, so once again, if you are thinking about living with somebody and it is serious, do see a solicitor.
PR:                            That would be for a will, would it?
MJS:                         That would be for a will and it would be for the ramifications of living together and how to protect yourself and, of course, protect your daughter from an adverse claim if the relationship broke down.
PR:                            And would that person be able to claim the whole lot of the property or…?
MJS:                         Doubtful, doubtful but it would depend. If you were to die without leave reasonable provision for a cohabitee in the will, the cohabitee might say they would like to live here for the rest of my life because that is appropriate. It would be up to the court and the tragic thing about these inheritance claims is that a lot of the money left in the estate can get eaten up in legal fees. So it does make sense to see a solicitor, I know I keep banging on about it and people will be thinking "well she would, wouldn't she", but it's true. In the same way that you would go and see a doctor, go and see a solicitor about a legal issue and get your mind put at rest.
PR:                            Very interesting. My boyfriend changed his name by Deed Poll 10 years ago. We are due to be married soon and he has been married before under his old name but never divorced. He says that I will be marrying him under his new name so he doesn't need a divorce. Is this correct?
MJS:                         If was so easy to remarry everybody would be doing it. I am afraid that my answer to him is dream on. Get a divorce and then you can get married. It wouldn't be a marriage, it would be a bigamous marriage and it would be what is called a void marriage.
PR:                            Well, you enjoy the London Legal walk today.
MJS:                         Thank you, I am looking forward to it actually. It is a very, very good walk and it is for a very good cause as well.
PR:                            Just remind us where it is so we can have a look if we are around that area.
MJS:                         It starts at Chancery Lane outside the Law Society and then goes down through the Inns of Court, along the embankment, over to Horse Guards, around Buckingham Palace, up Hyde Park, around the Serpentine, back down to the Strand, Trafalgar Square and then back to Chancery Lane.
PR:                            Alright. Have a great day. Marilyn Stowe there from Stowe Family Law. Thank you.
Click here to listen to Marilyn's interview (available for a limited time)