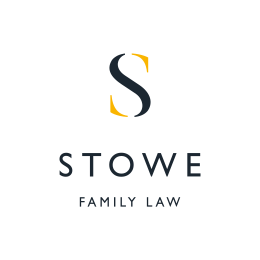 March 18, 2015
Inheritance Tax is in the news so it's worth revisiting your estate planning, says Marilyn Stowe, senior partner of Stowe Family Law.
When someone dies, inheritance tax (IHT) is charged at 40% on chargeable assets over what's known as the 'nil-rate' band, which has been parked at £325,000 since 2009.  This has meant that up to £325,000 of a person's estate could be free of IHT.  In today's budget, the Chancellor didn't change that figure, or introduce a new additional nil rate band on the net value of the family home as had been widely rumoured. Instead the Chancellor said that government would conduct a review on the avoidance of inheritance tax through the use of deeds of variation. A Deed of Variation allows the effect of a will to be changed after someone has died. Its use by beneficiaries of a will can redirect the estate in a more tax efficient manner.
"Inheritance Tax is always a contentious subject," says Marilyn Stowe. "People get very upset about government imposing another tax after someone has died, just when families are emotionally and possibly financially vulnerable. With house prices rocketing in many parts of the country while the nil band rate has remained static, it's high time that the government did something to address the discrepancy. I don't think a government review on people avoiding inheritance tax was top of everyone's list of things they wanted to hear on inheritance tax.
"Whatever the result of the review, which we won't know until the autumn, what I would say to people that the best thing they can do is to make a will, or if they have one already, make sure it's up-to-date. If you're in any doubt whether the changes affect you, go and take legal advice.
"Aside from the 'nil rate' band, there are lots of other ways people can mitigate their exposure to  IHT, such as using up annual exemptions for gifts, structuring their will to make best use of tax reliefs on certain assets (such as agricultural or business property), or making charitable donations. My specialist wills and probate team see people all the time who don't know about the options that are open to them, so it's definitely worth taking advice and making sure your will is up-to-date and working to the best advantage for your family.
"With the end of the tax year approaching making best use of exemptions should be considered as a matter of course, in much the same way that people are advised to look at maximising annual ISA allowances.  Exemptions should be discussed with an expert to make sure you don't miss out."
When someone dies there is no IHT to pay on the portion of their estate that is left to their spouse or civil partner (called the 'spouse exemption'), as long as both parties are UK domiciled. Unfortunately, people who aren't married or in a registered civil partnership (i.e. cohabitees) do not benefit from the 'spouse exemption' and again will only have a tax allowance of the 'nil rate' band, regardless of how long they have lived together.
An added bonus for married couples or those in a registered civil partnership is that the 'nil rate' band is transferable on death.  By utilising the 'spouse exemption' people leave their 'nil rate' band intact, and if one partner dies without using up their nil rate band the surviving partner will have the benefit of the unused portion of the deceased person's nil rate band to offset against the value of their own estate when they die in addition to their own nil rate band.  It is therefore possible to have the benefit of two full nil rate bands, which remains at £650,000.