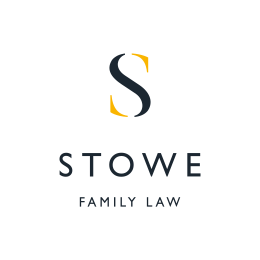 May 26, 2017
With the general election now just a fortnight away, just what do the three main political parties have to say about family law?
The Conservatives go big on broad brush strokes but don't provide much detail senior partner Julian Hawkhead believes. They pledge to support families and "value" the differing roles of mothers and fathers, but don't list any specific reforms to family law – no fault divorce is not mentioned, and neither is legal aid or the ongoing problem of access to justice for those of limited means.
There is also no mention of reforming the law on financial settlements or property rights for the ever-increasing number of cohabiting couples.
The Conservative manifesto is a little more specific on the issue of domestic violence.  The party talks of a new bill consolidating both civil and criminal law on the issue and the appointment of a commissioner with supervisory responsibility for measures tackling the issue.
Labour, meanwhile, pledges an overhaul of free childcare provision, along with investment in infrastructure and stricter qualifications for childcare staff. The party also hopes to protect children in care and extend the opportunities open to them by placing more focus on alternatives to adoption.
Jeremy Corbyn's team does make one very specific pledge on divorce, unlike the Conservative Party. They promise to introduce a no fault system if they are elected, although they do not specify what this might mean in practice. We do not know, he notes, whether they have in mind a reduction in the separation period required for divorce or the removal of behaviour-based grounds such as adultery.
Labour does score points with some family lawyers by acknowledging that the increasing problem of access to justice for all but the wealthy. But there are significant questions around the financial basis of the party's manifesto commitments. Just how would they pay for it all?
Finally we come to the Liberal Democrats, who address the potential disruptive ramifications of Brexit on international family law cases. They pledge to ensure that Britain remains a full member of international legal treaties that ensure rulings made in one country are recognised in others.
The Lib Dems also address the impact of savage cuts to legal aid, pledging to reduce the recent "massive increase" in court fees for divorce and other procedures.
But unlike Labour the Liberal Democrats make no specific reference to reforming divorce law.
Stowe Family Law Senior Partner Julian Hawkhead said:
"At this stage we just don't what the morning of June 9 will bring although there are many political pundits keen to make predictions. I think it's pretty clear though that we won't be seeing much government-driven change in the field of family law over the next few years. Politician's minds are elsewhere."
Stowe Family Law is the UK's largest specialist family law firm, with offices in London, North and West Yorkshire, Greater Manchester, Cheshire, Hertfordshire, Hampshire and Kent.
Email: press@stowefamilylaw.co.uk
Phone office hours: 01423 532 600
Phone out of office hours: 07860 920 192