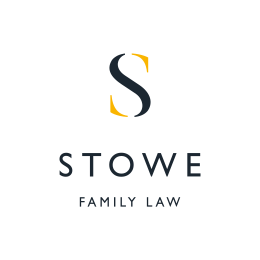 October 22, 2010
By Jane Croft, Law Courts Correspondent
Published: October 22 2010
Wealthy individuals have been deferring signing up to pre-nuptial agreements until they knew the ­outcome of this week's historic court decision, according to family lawyers who are now expecting a rush of inquiries.
The Supreme Court ruled this week to uphold a pre-nup signed by Katrin Radmacher, a German paper industry heiress worth more £100m, which was contested by her French ex-husband Nicolas Granatino in a case seen as the pivotal test of whether such agreements were enforceable in English law.
Divorce ruling set to transform 'big money' cases – Jul-29.Divorce ruling outlaws secretly gained data – Jul-29.Divorce tourists face judicial rethink – Jul-25.Judge attacks wealthy divorce tourists – Jul-13.Divorce battle entrepreneur bankrupt – Apr-22.Barrister's ex-wife wins payout after 25 years – Mar-31..The ruling means the wealthy can now protect their assets by signing pre-nups, which are likely to be given "decisive weight" by judges in "big money" divorce cases.
Julian Lipson, head of the family law team at Withers, said he had received inquiries since the ruling and had three or four clients who had been awaiting the court's decision before signing a pre-nup.
"I think there will now be an increase in pre-nups," he said. "It will also come from people whose net worth is much less."
Frank Arndt, a solicitor at Stowe Family Law, said he had two clients who had put on hold the decision to make a formal agreement until the outcome of the Radmacher case.
"We already have bookings," he said. "We will see a big increase in people wanting to sign up to pre-nups."
Ms Radmacher's lawyers had argued in court that she was worried that she could be a target because of her wealth and would not have married without a ­pre-nup.
Mr Granatino, studying for a doctorate at Oxford University, admits that he willingly entered into the deal but claimed he did not know the extent of his wife's wealth. His lawyers had argued that Ms Radmacher's family home in Germany was "quite ­ordinary" with "no great art" and "shared bathrooms".
When the couple separated in 2006, the High Court originally awarded a £5.85m lump sum to Mr Granatino, despite their agreement. This was overturned on appeal to £1m plus other payments such as settling £700,000 of his debts.
The legal ruling moves England and Wales closer to Europe and the US where such agreements are commonplace.
Joe Vaitilingam, a partner at law firm Hughes Fowler Carruthers, said there was a trend towards pre-nups: "Ten or 15 years ago I might have drawn up a couple of pre-nups a year," he says. "Now it's more like a couple of dozen a year."
Before this ruling, judges could take pre-nups into account when determining a divorce settlement but could nonetheless decide to award the wife half of a couple's assets.
Pre-nuptial agreements are still not legally binding although the Law Commission is looking at whether the law should be changed.
Copyright The Financial Times Limited 2010.
http://www.ft.com/cms/s/0/b3b30cf6-de08-11df-88cc-00144feabdc0.html