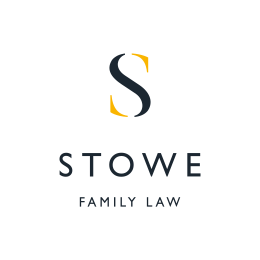 January 30, 2012
By Marilyn Stowe
The Top 10 Stereotypical Marriage Wreckers
Many divorces involve a third party who becomes the catalyst in a broken marriage. It is very common for either the husband or wife, locked in what they see has become a boring marriage, to decide to break up after becoming infatuated with someone new. After working for thirty years as one of the UK's top divorce lawyers, I know they almost always fit a stereotype. Sometimes the new relationship works out — more often it does not. A marriage under strain is never the ideal time to forge new relationships, which may be far more exciting and attractive in the mind than in real life.
The Fitness Instructor
The toned beefcake or shapely siren at the local gym is paid to get you hot and sweaty. They are therapists and personal trainers rolled into one who flirt to get you to use their services, listen to your problems and then see you at your most intimate, exhausted and scantily-clad. A level of trust and attraction is natural. As the endorphin rush kicks in, this relationship can easily cross the line.
The Work Colleague
We spend more time at work than at home so it is only natural that we forge close connections with those who share the ups and downs of our daily grind; be they the caring boss, the attractive secretary or the hot new team member working on a shared deadline. Our colleagues often understand our stresses and strains better than our spouses and turn up looking their best every day. Sexual tension and work tension are closely linked and when eyes meet at the water cooler in an empty office, one will often break.
The Foreign Waitress/Barman
A holiday cliché that is surprisingly common. Time away from home can feel like stepping into a different life, a glamorous snapshot of another world that is sun-drenched and exotic. The handsome barman or stunning waitress can seem like the dream distraction and even a brief affair can linger long in the memory when returning to the greyness of normal life. The urge to trade it all in for foreign shores can be enough to send people to the lawyer.
The Workman
A Diet Coke moment with a hunky builder, gardener or workman can spiral into a full-on affair. For many professional businesswomen, the thought of a strong man who isn't afraid to get his hands dirty is an exciting animalistic prospect and an accessible fantasy that can become a reality. It's the same for men too, a successful suited and booted husband that cheats on his wife with a girl from the wrong side of the tracks.
The Younger Model
We all know the script. A midlife crisis results in an obsession with sports cars, a gym membership and a new haircut. Oh… and the obligatory trade-in of the wife or husband for a younger model. Shacking up with a good-looking, shapely so and so in their mid-twenties reaffirms peoples' self-belief; it makes them feel attractive again, restoring their vim and vigour after years of marriage.
The Friend's Wife Or Husband
Is it any wonder that the people we chose as friends have a similar taste to ours in their partners? All those shared holidays and wine-fueled dinner parties can lead to a close connection being forged, and all it takes is a stolen moment or a heart-to-heart when a marriage is going through a rocky patch for cupid's arrow to strike. The tantalizing forbidden nature of it stokes the fires and soon all hell breaks loose.
The Old Flame
Facebook, Twitter, LinkedIn… it has never been easier to reconnect with long lost loves and create an accessible database of exes who are only the push of a button away. Online flirting and reminiscing can lead to a meeting to "catch up" and before you know it, old flames are rekindled.
The Trauma Partner
"You don't understand what I'm going through" is a common complaint in any relationship, and nothing throws two people together like a shared traumatic experience. Whether it is a car crash, contracting cancer or just being caught in a faulty elevator, people can forge a fiercely emotional bond with others in the same boat. The late night phone calls and shoulder to cry on can blossom into a full-on relationship.
The Replica
I have seen many people cite reasons for divorce complaining that their spouse has an irritating character or an impossible-to-get-on-with personality and then speak all sparkly eyed about their new "love." Then, what do you know, you meet them and they are like the same person; a carbon copy. We are creatures of habit and often people exchange like for like… although they never realise.
The Fantasy
Also known as "the grass is always greener" syndrome. After years of a plodding marriage with all its problems, along comes someone new, exciting and baggage-free who completely sweeps one spouse off their feet. They are infatuated and can see a whole new life ahead of them, devoid of the drudgery and heartache. They think their problems will be solved, but when the affair ends and the relationship becomes less exciting and more everyday — things start to fall apart.