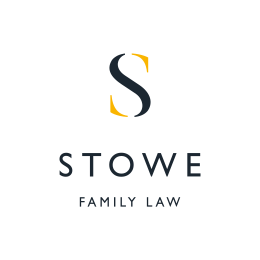 March 8, 2017
Every 8 March people all over the globe turn their attention to the role of women in society. International Women's Day commemorates the struggle that women have gone through in order to achieve equal rights with men. Many would argue that there is still a lot of work to be done on that front and undoubtedly around the world that is the case but today it is also an opportunity to reflect on how far we have come.
The legal profession, for instance, is still widely considered 'a man's world' and the numbers seem to bear that out. Many British law firms have more male employees than females, although progress is being made. Women now make up around 48 per cent of solicitors and more of them are joining the profession than men. That is certainly a cause for optimism.
Stowe Family Law LLP is certainly on the right track in this regard. Seventy per cent of our solicitors are women, as are 60 per cent of the partners. This is particularly significant because across the UK female lawyers make up just 28 per cent of partners.
All we have done is hire the best talent, regardless of gender.  Last year the firm's founder, and a trailblazing solicitor in her own right, Marilyn Stowe explained that employers may consider the possibility of pregnancy and maternity leave as somehow a detriment to their business but she made it work to the firm's advantage. New solicitors are hired to make up the numbers and when the new mother returns to work Stowe Family Law has grown.
So despite the old belief that motherhood is a career 'death knell', many women over the last several decades have proved that is certainly not the case. Now the idea of being a mother with a full-time career is utterly uncontroversial. Something that was certainly not true only a short time ago.
Senior Partner Julian Hawkhead believes that family law not only requires sound legal knowledge but a high degree of emotional intelligence, the ability to advise clients who are often experiencing stress and anxiety as they untangle themselves from relationships and sort out future arrangements for their children.
He added:
"We act for men and women almost in equal numbers and it is important that our clients know and believe that we understand their situations and want to help them. The diverse nature of our clients is reflected in our team. We have solicitors of all ages, men and women, those with and without children. They are able to use their knowledge and experience to provide our clients with the best advice."
Partner Rachel Roberts has two young children and works full time, but with hours that enable her to still collect the children from school several times per week.
She explained that while it is not easy for any parent to juggle a demanding job around childcare, "the progressive attitude of the firm makes finding a balance easier".
Rachel said:
"Employers should not be short-sighted and risk losing experienced staff by side-lining women when they return from maternity leave. With a degree of flexibility, very often an arrangement that works for both the firm and the individual can be found."
There is still work to be done to achieve full gender equality in the legal profession and in society as a whole but on this International Women's Day we can be proud of the progress that has already been made.