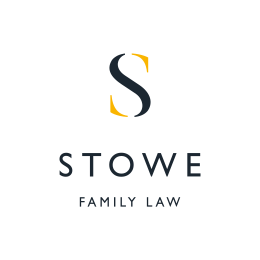 April 27, 2011
Stowe Family Law's founder and Senior Partner, Marilyn Stowe, was interviewed by ITV Tonight for 'The Great British Wedding'.
The Great British Wedding: ITV1 Thursday 21st April at 7.30pm
With only a week to go Britain is reaching Royal Wedding fever pitch – there seems to be only one question on everyone's lips – what will Kate's dress be like?
Despite our enthusiasm for the Royal wedding recent figures by the Office For National Statistics show that marriage rates are at their lowest since records began. Tonight, Jonathan Maitland asks, are we falling out of love with marriage?
We investigate if celebrity induced "competitive wedding syndrome" is pricing couples out of the wedding market. The average cost of a wedding has doubled in ten years and now sits at £21,000, with some Brides (or Bridezillas) becoming preoccupied with ensuring their day is "the biggest and the best."
We meet Louise Gray and Phil Banks from Chorley as they make final preparations for their wedding, and with £22,000 riding on the big day the pressure is on to make sure everything is perfect. We film them before and on their big day – the flowers, the photographers, the linen, the decorations, the singers are all in place but will Louise make it down the aisle on time?
Moneysaving expert Martin Lewis is concerned that the UK's £5.5 billion pound wedding industry can exploit couples to spend more than they can realistically afford, and warns that starting married life in debt could be the beginning of the end.
Lindsey and Andy Hall from Leicester were determined not to get into debt and on their one-year anniversary tell us how they made their wedding happen on a DIY budget of under £2,000 – including honeymoon. They are not alone in their concern about the cost of marriage – in a specially commissioned Tonight survey 30% of unmarried people say they are concerned about the cost of a wedding and 11% of married couples said they got in debt as a result of their wedding day.
One of the biggest expenses of the day is the dress – something a woman is rarely willing to scrimp on with the average spend being £750-£1000. We took to the streets with twins dressed in designer (£1800) and budget (£300) gowns to see if the people of Manchester could spot the difference – you may be surprised by the results. Over in Salford, we meet four brides who would not dream of settling for anything less than the fairytale weddings they have always dreamt of – with fairytale price tags. As part of a competition run by a local radio station they show the extreme lengths some girls are prepared to go to win a £10,000 wedding. As the winner is crowned, through her tears, the loser tells us how much winning would have meant to her.
But for some spending thousands on just one of day of your life comes bottom of the pile to buying a house and starting a family. We meet Kayleigh Burns and Steven Hunt from Stourbridge who feel that modern day priorities have changed and marriage doesn't carry the same meaning as it did 20 years ago.
Family lawyer Marilyn Stowe agrees that marriage is not the win win situation that it once was. And with more than one in three marriages ending in divorce within the first six years, tonight we ask – is it all worth it? Will and Kate think so.