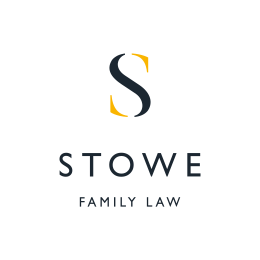 December 18, 2015
Managing Partner Julian Hawkhead appeared on BBC Radio 5 Live earlier on this morning to give his thoughts on a newly discovered glitch that could affect thousands of financial divorce settlements, he was later asked to be interviewed on BBC Radio Berkshire by presenter Paul Ross.
Transcript from Julian Hawkhead on BBC Radio Berkshire
PR:                   Paul Ross
JH:                  Julian Hawkhead
PR:                   Julian Hawkhead is a Managing Partner at a family law firm and joins us now. Good afternoon, Julian.
JH:                   Good afternoon, Paul
PR:                   Is it possible to quantify how many people might have been affected by this? It does seem a curious error. Your assets are listed, your liabilities aren't.
JH:                   I don't have a number but to be honest with you, I think this is the minority. This form is used primarily by litigants in person so people who don't have solicitors and probably would have had to be used in the context of contested financial proceedings. Bearing in mind that most case that go through the courts end up with a financial consent order, an agreed settlement then these forms become less important because there's a separate form that is used to specify the party's financial position and the court can look at it and understand what the financial background is when approving a settlement.
PR:         What advice would you have for anybody listening now who thinks maybe they have been caught out by this?
JH:          I wouldn't panic. I would have a look at the nature of the order. So if you're in a situation where a judge has imposed a settlement upon you, possibly against your wishes but in the circumstances you argue about it in front of the judge, then have a look at the nature of the settlement and jut consider the disclosure that was used to provide the information to the court, was it one of these Forms-E? And if so, what was the extent of the liabilities. I can see the lady you have just had on your recording talking about the two million pounds worth of assets and the two million pounds worth of liabilities, big number but obviously there would be a clearing error there. If we are talking about five thousand ponds of liabilities and one million pounds worth of assets, that's relatively small. So, don't panic, take a look at it, look at it in the context of how important is that emotion if a mistake has been made and then maybe get some independent legal advice to talk to you for about half an hour to an hour to see if it is worth pursuing further.
PR:         I guess the other concern is, if people feel they have been damaged by this, if it has cost them money, if it has involved more recriminations with their former partner, they may feel the government is responsible and may consider suing the government. What would you say to those people?
JH:          Well first of all I would say is the very nature of this problem is due to government cut backs. It is due to an under resourced family justice system, judges don't have the time to sit and look at these forms and sport the errors before now. It is due to the lack of legal aid for people who can't afford to have solicitor representing them. We solicitors don't use these forms, that is probably why it hasn't been spotted until now. Most legal professionals don't even use the online resource that the Ministry of Justice have, we have our own packages. If I was these people, I would be thinking somebody has to be to blame for this and maybe the government should hold their hands up. I think the problem at the moment is, the Ministry of Justice have said, we recognise there's a mistake, we've corrected it. There hasn't even been an apology and I think that's the very least people deserve.
PR:         Thank you for joining us. Julian Hawkhead there, a Managing Partner at a family law firm.
To read more on this story, click here
Listen to Julian's full interview here (interview starts at 13:16)