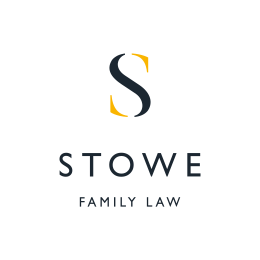 April 14, 2015
Press Release: 
The number of cohabiting couples in the UK has risen by nearly 30% in the last ten years, so it is high time politicians got off the fence and brought in a law laying out cohabitant rights, according to Marilyn Stowe, senior partner at Stowe Family Law.
"I'm challenging all the parties in this election to take a stand on cohabitant rights," says Marilyn Stowe. "There are now over 6 million people cohabiting in the UK, and most have no idea that they don't have the same rights as married couples when they split up. No matter who ends up in Number 10, it's time politicians took a stand on this. The Law Commission recommended legislation as far back as 2007 and their stance has been echoed by the Supreme Court, but still nothing has happened. Scotland has its own cohabitant law, so why are England and Wales lagging behind and continuing to rely on outdated Chancery Law?
"Cohabitant rights are not a moral issue, despite those who feel that they legitimise 'living in sin' and erode the institution of marriage. It's a matter of recognising that a percentage of the population may be financially and socially vulnerable if their relationship ends with no legitimate redress. A new law wouldn't provide a divorce-type settlement, but simply recognise and compensate for economic loss for those in a qualifying cohabitant relationship. This might be someone who is financially dependent on their partner and is left with no access to income, property or pension and is forced to depend on the State for support.
"There are a lot of assumptions made about cohabitant rights. One is that people are protected because they are in a 'common law marriage' which has no basis in law and no legal relationship has been created. The second is that the length of time a couple is together makes a difference and as the recent Graham York v York (Personal Representative of the Estate of Norton Brian York) and Another case before the Court of Appeal proved, it doesn't.
"At the moment it's possible to safeguard yourself against any relationship breakdown by having a Declaration of Trust regarding the ownership of a house and a Cohabitation Agreement, which sets out in writing all shared assets, so it will clarify everyone's rights if there's a separation or death. This becomes even more important if children are involved. I would also strongly advise cohabiting couples to make wills, especially given the tax disadvantages of cohabitation.
"These legal tools are important for cohabitants to be aware of, and unfortunately many are not. So I would urge anyone who is cohabiting to formalise their paperwork. But at the end of the day, there is only one thing that will provide economic protection for the vulnerable if a cohabiting couple split and that is a new tailor made law that reflects that cohabitation is now a societal norm, not an anomaly. I'm calling on all parties to take a stand on this and for the next government, whoever they are, to follow the advice of the Law Commission and Supreme Court and bring in a modern law for a modern society."
Stowe Family Law is the UK's largest, specialist family law firm with offices across the UK, including Grays Inn, central London, Leeds, Harrogate, Wetherby, Hale, Wilmslow and St Albans.
For more information on Stowe Family Law go to https://www.stowefamilylaw.co.uk/
Marilyn Stowe's Family Law and Divorce Blog entry on the Graham York v York case can be found here
Media contact:
Sharon Pocock
Press Officer
Stowe Family Law LLP
01423 532 600
07860 920 192 (mobile)