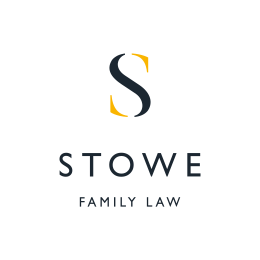 November 10, 2009
Leading divorce lawyer Marilyn 'the Barracuda' Stowe has welcomed three new solicitors to her specialist family law practice.
Mrs Stowe, who earned her nickname through her tenacious work on behalf of her clients, heads Stowe Family Law LLP, which has offices in Cheshire and Harrogate. The 43-strong firm is one of the UK's largest family law practices, with a national and international reputation.
The new appointments follow a successful year for the firm, with record numbers of new clients and further expansion planned for 2010.
Sarah Barr-Young joins the team with specialist knowledge in ancillary relief – an area in which Stowe Family Law excels.
Eleanor Webster, 27, specialises in cases involving children. She commented: "I was attracted to Stowe Family Law because, although the firm opened its office in Hale just 18 months ago, it has already established a reputation as the region's leading family law specialist – and continues to make waves."
Marilyn Stowe said: "These young women are all gifted lawyers and we are delighted to welcome them to our team.
Their appointments are part of our programme of planned expansion, boosting the family law expertise which underpins our team's formidable track record".
Eleanor has the following advice for couples facing problems with international relocation:
As the world shrinks due to more efficient methods of communication, and cheaper travel, it is increasingly common to see international relationships form, and when couples separate, often one parent wants to re-locate abroad (or return to their home country) for a fresh start with the children, leaving the 'remaining' parent behind.
If both parents have parental responsibility, it is illegal for one of them to take the child permanently out of the UK without the permission of the other. Plans for relocation must therefore be carefully thought out.
If you wish to move abroad, the best approach is to agree the relocation with the remaining parent. A formal agreement, prepared by a specialist family lawyer, could provide protection if things turn sour. The agreement could provide arrangements for ongoing contact, particularly for traditional family times such as holidays and birthdays.
If the remaining parent will not agree, the next step would be to apply to the court for permission to move. The decisive factor in the Court's decision will be the welfare of the child. The Court will also review your employment prospects and your plans for the child's education, and for ongoing contact with the remaining parent.
If, on the flip-side, you are the remaining parent and you fear that your child will be taken by his or her other parent without your consent (i.e. abducted), it is vitally important that you consult lawyers and take proactive legal and practical steps to prevent the abduction happening.
If you are unable to prevent the abduction, or your child is abducted without your knowledge, there are routes available to attempt to secure the return of your child.
Emotions will no doubt be running high, and time is often of the essence. It is therefore advisable to seek specialist legal advice to ensure that both you, and most crucially, your children's needs are met.