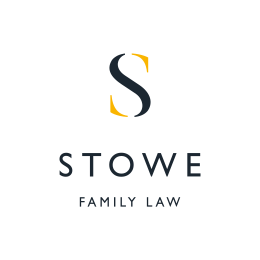 March 22, 2016
Senior Partner Marilyn Stowe was a guest on ITV's This Morning today. She discussed the latest developments in the ongoing dispute between Madonna and Guy Ritchie with presenters Phillip Schofield and Holly Willoughby.
Rocco Ritchie, the son of the popstar and the filmmaker, wants to live in England with his father but his wants him to return to the United States. Mrs Stowe appeared on the BBC 's Victoria Derbyshire show last month to discuss the case when it first came to light but since then there have been some developments. A High Court judge has now urged pair to come to an "amicable resolution" in their dispute. Marilyn said that if this case could not be settled out of court, then no dispute would be.
Giving advice to non-famous parents who may be going through a similar situation, Marilyn said they should let their teenagers explore and do what they want as long as they are being sensible. At that age, they can "fly off the handle" as they are full of hormones and are still in the process of maturing. Coming down too hard on them may cause more problems, she suggested, advising parents to keep things as calm and as sensible as possible.
Click here to read Marilyn's thoughts on this situation in more detail.
Transcript from Marilyn Stowe's interview on ITV's This Morning
PH:                  Phillip Schofield
HW:                 Holly Willoughby
MJS:                Marilyn Stowe
PS:                   Joining us today to discuss this case and the impact it will be having on Rocco and also other people around the world who may be dealing with these sorts of issues, divorce lawyer Marilyn Stowe is here and American family lawyer Sylvia Goldschmidt live from New York. Marilyn, here in the studio, what advice would you be giving to the parents because she has gone quite a long way down the line here? She made an application for his return under the Hague Convention which is used in child abduction cases so there appears to be or appeared to be no stone that she was leaving unturned.
MJS:                The Hague Abduction proceedings that she instituted are pretty, pretty severe and in retrospect that perhaps wasn't the wisest thing to do; especially if you are trying to bring the parties together. What I have gathered from this, reading all these judgements is Rocco, he is forcefully put in his position. The judges in both countries have said he is articulate, he is mature, he's reflective and the judge in England has stressed that over and over in these judgements. He is saying "please stop this, put an end to all this, stop the litigation".
HW:                 She might have all the power in the world to legally win this, let's say that is the end result, but where does that leave her relationship with her son?
MJS:                Exactly, exactly. I would play the long game. Okay, we've got a fifteen year old who, for whatever reason, wants to stay with his father and he's expressed his views very clearly. This has to be a settleable case, if this can't be settled, what can? They've got all the money in the world, they've got all the facilities to travel, and the whole thing is there to sort out in a sensible compromise. The Judges, both of them are saying look, we don't want to go nuclear on this, we don't really want to make a decision, you do it.
PS:                   So what advice would you give, there are many families going through this around the world that are not as publicised, what would you say to them?
MJS:                Well I would say to them, as parents, things happen, particularly with teenagers. Teenagers can very often fly off the handle, they're maturing, hormones are raging, all the rest of it but play the long game. Keep the children, keep them close by and let them do what they want provided it is sensible. Here, he is in a school in London, he wants to be with his father, what's wrong with that? Really, it's all about being sensible and letting him have his views expressed and understood and respect for a child; surely that's the most important thing, to respect his view too.
PS:                   Thank you.
HW:                 Thank you, thank you very much.
MJS:                Thank you