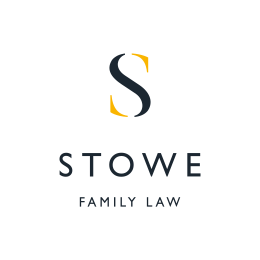 June 24, 2010
Should YOU Retire To Spain?
Want to escape the British weather?
Here's all you need to know about starting a new life in Spain!
Living The Dream Life
TIP! There are UK firms specialising in family law for expats. Take Stowe Family Law, for example. www.stowefamilylaw.co.uk
Famous for its bull fighting and flamenco dancing, it's been a favourite holiday spot for 40 years, but why are so many Brits moving to Spain?
Well, lower living costs, a better lifestyle and the fact that it's easy to own your own home are just a few of the benefits, making it an ideal escape for British ex pats looking to while away their retirement in warmer climes.
But, as with any relocation abroad, there are some major factors to consider. What about your pension, for example? And how will your family visit? If you're intrepid enough to think about retiring abroad but aren't quite sure of the red tape, read on to find out more…
Why Go To Spain?
Spain has been catering for British visitors for more than 40 years, so it understands its guests well and boasts unrivalled experience in providing property and leisure activities for the UK market.
What About My Pension?
According to the Department for Work & Pensions (DWP), more than a million Brits receive their pensions overseas and 70,000 of them live in Spain. Claiming a UK pension over there is easy – the DWP just needs to be informed of any changes within 28 days. If in doubt, the International Pension Centre (IPC) can help with individual cases, but your first port of call is the DWP. Just call 0845 301 3011.
Worried About Health Care?
Over 60s from the UK are entitled to universal health care in Spain under the NHS and the DWP can help with this. Spanish hospitals are modern and efficient – especially in the upmarket Costa del Sol.
What About My Family?
Flights to Spain are notoriously cheap from the UK. If booked well in advance, a return fare can set you back as little as £60, and with more than 30 international airports, Spain is one of the most accessible countries in Europe. Flying time from the UK is around two hours, depending on which airport you are travelling to, and is a short journey for even elderly relatives.
What's The Best Location?
It's probably best to avoid the big cities like Madrid and Barcelona and head for quieter coastal areas. The Costa Blanca is really popular among Brits. It's a 200km stretch of beautiful coastline, where brand new, fully furnished apartments can be found for as little as 150,000 euros (around £128,000). Another great location is the Costa del Sol, a golfer's paradise. Search for property at www.rightmove.co.uk/overseasproperty/in-spain/html
Is The Weather Really All It's Cracked Up To Be?
In a word – yes! Spain has a fantastic climate all year round, particularly in the south. The rest of Spain is generally hot in summer and warm in winter so it's a win-win situation – no more bed socks or hot water bottles!
Is Spain Expensive?
The cost of living in Spain is far less than in the UK and, thanks to its affordability, eating out is a way of life. It's thought that around 750,000 British ex pats own a home in Spain, with half of them living there permanently – a lot of whom are retired.
What Are The Drawbacks?
Despite the good roads, driving standards are poor – expect speeding. But motoring is the only thing done at top speed. Spain is so laid back it can be difficult to get anything done; frustrating to say the least. Old fashioned attitudes towards women still exists and it pays to be wary if you're a sole female ex-pat.
Reading The Small Print
Some lenders are willing to let you try before you buy. Clydesdale and Yorkshire Bank, for example, have teamed up to take the risk out of buying Spanish property. They can also arrange legal services, a spanish bank account and essential contacts – all in English. Just call 0845 602 5450
Linda Payne and her husband, Chris, retired to Spain ten years ago and have never looked back. In fact, it's opened up a whole new way of life.
"I didn't realise it would be such a busy retirement," jokes Linda, 67. "I absolutely love it. I've created a gorgeous garden from nothing while my husband tends a vineyard, avocado and almond trees.
"We live in Andalucia, in the mountains, near a small village, an hour and a half from Malaga.
"When we first came, hardly any of the locals spoke English but I took Spanish lessons. Now there are more British people in this area and some of the shopkeepers and builders are learning to speak English!"