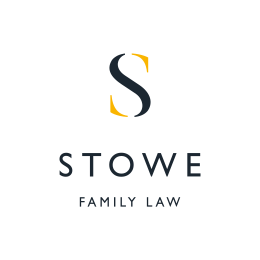 February 21, 2017
Press release: 
Stowe Family Law Partner Graham Coy said:
"This morning the Court of Appeal delivered its Judgment in a case brought by a couple who do not wish to marry but would prefer to enter into a civil partnership instead.
They had been denied this right because they are not of the same sex.
They allege that this amounted to discrimination. The Court of Appeal agreed that there was a potential violation of their human rights but was not prepared to intervene.  By a majority of 2 to 1 they decided that different treatment of same-sex and opposite-sex couples could be justified.
For their own personal reasons Rebecca Steinfeld and Charles Keidan did not want to marry.  Nonetheless they wanted to formalise their relationship.
The Civil Partnership Act 2004 as it stands is quite clear in that a Civil Partnership must be a relationship between two people of the same sex.
It would not be surprising if this case now goes to the Supreme Court and possibly even on to the European Court of Human Rights on the grounds that homosexual couples have two options:  they can now marry or they can enter into a Civil Partnership whereas a heterosexual couple can only marry.
The Court of Appeal's decision leaves Rebecca Steinfeld and Charles Keidan in a very difficult position.  Either they have to marry, which they don't want to do, or they must continue to live together in a relationship where neither of them has much, if any, legal protection.
At the same time, the Government announced last week that it has no plans to review the current system of divorce in this country which dates back to 1969.  At the moment, unless a couple have been separated for at least two years and both of them agree to a divorce or have been separated for five years, if they want to divorce they have to rely on allegations of fault or blame against the other – primarily adultery or unreasonable behaviour.
The vast majority of divorces allege blame on the part of the other person.  Practically all judges and lawyers believe that the system is well overdue for change and that what is needed is a system of "no fault" divorce, to remove the heat and acrimony from what is already a very difficult time.
While the Government says it is committed to improving the family justice system to achieve the best possible outcomes for separating couples and their children, a YouGov poll published on 17 February 2017 found that nearly 70 per cent of those asked thought that people ought to be able to seek a divorce without having to show that their spouse is at fault.  There has also been mounting pressure for those who decide not to marry, or for those who do not or cannot marry while living together, to have some legal protection.  But the Government says it has no plans to introduce such reforms and protect couples who cohabit.
Today's Court of Appeal decision highlights how the law has fallen out of step with changes in society and public opinion and urgent reform is now needed."
Stowe Family Law is the UK's largest specialist family law firm, with offices in North and West Yorkshire, London, Greater Manchester, Cheshire, Hertfordshire, Hampshire and Kent.
Email: press@stowefamilylaw.co.uk
Phone office hours: 01423 532 600
Phone out of office hours: 07860 920 192