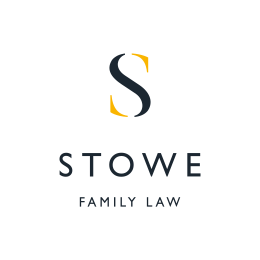 October 28, 2011
Bundled off
It's a new dawn and Marilyn Stowe is feeling good about a future where digital files will replace bundles in court
A few years ago a judge walked into the High Court where we were all sitting – silks, juniors, solicitors, assistant solicitors – taking up the first three rows of the court. "Ah," he said, "the typing pool!" Everyone looked round and smiled. We all had laptops in front of us, and were surrounded by bundles of documents and paperwork. I suppose the well of that courtroom did look like an old-fashioned typing pool, albeit one staffed mainly by sharp-suited men.
Although our profession has a reputation for being locked into the past – even our pink tape has been around for hundreds of years – cutting-edge technology is now everywhere. Solicitors wield the latest tablets, software companies with unpronounceable names pump out press releases about the big-name law firms scooping up their services – and there is even a blog, lawyertechreview.com, dedicated to "technology, gadget and app reviews for lawyers".
Now it looks like our 'typing pool' is on the way out, to be replaced by its modern equivalent, 'the paperless office'. Keir Starmer, the Director of Public Prosecutions, has announced that criminal courts are to "go digital" from April 2012, with paper files and case bundles scrapped. Instead, lawyers, judges and juries will handle and follow evidence on screens. He describes the move as "the biggest transformational change in a generation".
Dragged forward
Critics fear that the plan to drag courts into the digital age has given scant consideration to the logistics. Richard Atkinson, the chairman of the Law Society's criminal law committee, has described the change as "very much driven by central government as a money-saving exercise". Others have asked about security, and what defendants' fates will be if and when systems crash.
Security is a glaring concern whenever lawyers and technology meet. Even the most secure systems, ringfenced with the virtual equivalent of adamantine, are vulnerable to expert hackers. The UN, the Pentagon… why should our courts, or our own firms' files and databases, be any less susceptible? And what about the thorny issues of access and confidentiality? Never mind that, if the courts go digital, confidential documents may be sent to an addressee in error, just as emails can.
What if, in error, confidential documentation from a case finds its way into the public domain? You can't prevent human error, and that's the problem: such a mistake would breach data protection legislation on a massive scale.
As a solicitor, however, I am thrilled that the paperless court is set to become reality. What a pleasure it will be. As every solicitor and every hardy trainee knows, 'bundles' are actually heavyweight lever arch files. They are a terrific chore to prepare, copy and dispatch to all relevant parties, especially when the bundles have to be transported from one end of the country to the other.
Unexplained disappearance
Usually, at some point in a case, the contents of those lever arch files will be cross-checked against the court bundle – and I am sure that I am not the only solicitor whose heart sinks when it emerges that the judge's bundle is incomplete. Sometimes, he or she will have nothing. Somewhere, somehow, in the courts across the country, the documents have been swallowed up whole, never to be seen again. You might think that lever arch files aren't so easy to lose when they are piled high, with the name of the case and the court number typed in bold, black print. But, as most of you will know, the court can perform disappearing acts worthy of Houdini. When this happens, the case can be adjourned because the judge 'hasn't read the papers' (how many times do we hear that?) or somebody will be sent out to photocopy hundreds of papers as quickly as possible. With a digital courtroom there will, of course, be digital glitches, but at least documents will be sent and retrieved quickly, efficiently and with minimal effort. I certainly shan't miss lugging those great suitcases of files up and down stairs and into courtrooms.
Here at our firm, a small digital revolution of our own took place last year when fee earners were given iPads. A gimmick? Far from it: those iPads get so much use that many of us would not now be without them. I have become addicted to mine. Whether I am in the office or out of it, I can type my emails on a fair-sized screen. Because it is connected to our system network, I can see at a glance what is happening with each and every one of our cases, even when I am many miles away. At the same time, I can easily retrieve and refer to reported judgments online. In short, I now have the contents of our bookshelves and filing cabinets with me at all times, and I can see how valuable this would be to judges, lawyers and parties within a courtroom setting.
It is inevitable that, if Keir Starmer's digitisation of the criminal courts is successful, other areas of law will follow. If security concerns can be adequately addressed, then I've seen the future – and there isn't a wheeled suitcase in sight.