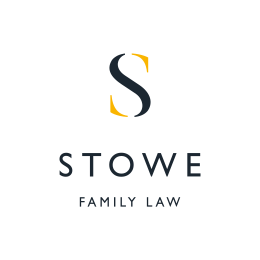 June 11, 2012
We must not ignore the warnings about fixed fees
Marilyn Stowe
The dire situation in the residential property sector gives us a taste of things to come if we adopt this method elsewhere: quality will plummet and negligence claims and insurance premiums will escalate, argues Marilyn Stowe
It seems that rarely a month goes by without a high-profile legal figure passing comment on the state of solicitor's fees. Earlier in the year it was the legal ombudsman, Adam Sampson, and his office criticising what they see as "arcane pricing and billing practices" and calling for a widespread move away from hourly billing to fixed fees.
And last month Lord Neuberger of Abbotsbury, Master of the Rolls, delivered a speech to the Association of Costs Lawyers in which he said: "An alternative to hourly billing for legal work is needed urgently." He even went so far as to suggest that businesses that base their charges simply on costs "do not deserve to succeed", or even "survive".
I suppose that, as a former barrister, Lord Neuberger has no difficulty with the concept of fixed fees. Barristers receive the papers in their entirety from instructing solicitors, and then calculate how much an opinion, conference or court hearing is going to cost. I can see how, given Lord Neuberger's own experience, a similar fixed-fee model may seem entirely logical.
But to a solicitor who doesn't have the papers all neatly bundled, paginated and explained in detail in a composite brief; to a solicitor who brings the case into existence from a solitary instruction; to a solicitor who spends a day, week, perhaps months or years to get the case in a fit state to go to counsel, and doesn't know, in fact can't know, which way the case is going to develop, it is illogical.
Lord Neuberger asserts: "I would have thought that fixed-fee arrangements are likely to become more attractive to both clients and lawyers in the coming years." Perhaps there is something in his argument. I have recently noticed, for example, that a Google search for our firm is accompanied by paid listings from those offering fixed-fee family law services. In many ways that tells you all you need to know about the state of the fixed-fee market, as I think for many it is nothing more than a marketing ruse – one that capitalises on the fact that people have less money in their pockets.
And if law firms are now resorting to doing work for modest, fixed fees, is it because they want to, or because they desperately need to? Under such pressures, I wonder what might happen to the quality of service: how much of that work will be done well and be approached by a skilled and experienced partner if it's far less remunerative? Will it instead be passed on to an associate or trainee who can do 
it cheaper?
Declining standards
For irrefutable proof of the dangers that fixed fees can bring, think of the plight of residential conveyancing. It is now more than 20 years into a fixed-fee system and is increasingly being ditched or downsized by law firms. This is because market forces have meant widespread undercutting, leading to poor standards. Indeed, professional negligence cases arising out of poor conveyancing are now so high that some firms, even if they have reasonable records, cannot easily afford the insurance excess and premiums. Is this not a warning for firms offering fixed fees in other areas?
In some firms, profitable depart-ments are supporting the loss of fee income in other departments, mounting insurance premiums and the ever-increasing overdrafts necessary to meet them.
On top of a firm's normal overheads, this creates a strangle-hold. I think that, far from being beneficial, fixed fees have set the bell tolling in firms across the country.
The reality of fixed fees is this: fewer skilled fee earners engaged on less rewarding but no less complex work, and the likelihood of increased negligence claims and insurance premiums.
That is why I don't believe the 'pile 'em high and sell 'em cheap' model is attractive to skilled lawyers who are dedicated to rendering the best service and results to 
their clients in the topsy-turvy field of family law.