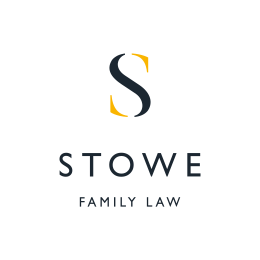 August 2, 2010
Divorce lawyers have lashed out at a "Victorian" judgment which blocks undisclosed evidence from proceedings.
The Court of Appeal has "demolished" the Hildebrand rules by enforcing "grossly disproportionate" confidentiality principles, according to astonished family lawyers.
"The judgment undermines the basis of modern marriage, which is all about equality," said Marilyn Stowe, of Stowe Family Law, who immediately issued a warning note to all her clients advising no one to resort to self-help until further clarification of their rights is delivered.
"These people don't have locked studies in their house, they have shared computers," added Stowe. "I was quite surprised to see how Victorian the attitude to marriage is in this judgment."
Stuart Ruff, solicitor at Thomas Eggar, said: "While this particular case involved computer hard drives being copied without the husband's knowledge or consent, it remains to be seen how this relates to a case where a party seeks to rely on documents that were obtained having been left lying around the house for all to see.
"If this ruling means that only documents disclosed by the other party can be used this is not only very significant, but also very worrying and could become something of a cheat's charter whereby one spouse will be selective in what they disclose."
The case of Tchenguiz v Immerman [2010] EWCA Civ 908 dealt with a former owner of Del Monte, Vivian Immerman, whose wife Lisa Tchenguiz Immerman filed for divorce.
Fearing the millionaire husband would conceal assets, the wife's brother searched Immerman's office computer, printing out 11 files and handing them to her solicitors.
Counsel for Lisa Tchenguiz argued the evidence was admissible under the so-called Hildebrand rules, derived from a 1992 case in which a document left lying around the couple's home was copied and accepted in court.
Ruling the evidence inadmissible, Lord Neuberger, Master of the Rolls, declared there was "no legal basis" for Hildebrand, adding: "Are the courts to condone the illegality of self-help consisting of breach of confidence or tort, because it is feared that the other side will itself behave unlawfully and conceal that which should be disclosed? The answer, in our judgment, can only be: no."
The ruling demands instead that information must either be disclosed by the spouse, or, if serious suspicions are aroused that they are lying about assets, a so-called Anton Piller order should be applied for to "freeze and seize" their assets.
Henry Brookman, from international family law firm Brookman Solicitors, described the judgment as "absolutely astonishing" and fears it could mean a solicitor shown 'secret' documents by a client could be complicit in the breach of confidence.
"It is all very well for multimillionaires to take out Anton Piller orders but for the ordinary litigation it is absolutely unrealistic," said Brookman, adding: "It effectively means solicitors will have to police their client's knowledge of evidence.
"It means a huge number of litigants who are faced with cheats as spouses will be greatly disadvantaged."
Lawyers are demanding guidance from the Law Society on how this 'big money' decision will affect the average client, who happens across an email on their partner's computer or finds files in a shared cabinet.
An appeal to the Supreme Court is being considered.