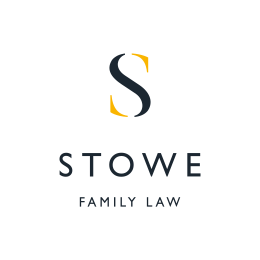 August 16, 2010
By Marilyn Stowe
Justices are fiddling with top-dollar divorces while normal families burn, says Marilyn Stowe
I have never known a summer like this one. For a family lawyer it is like standing in no man's land, with the 'haves' on one side and the 'have nots' on the other. In more than 25 years I have never seen family law riven by such manifest inequality.
At the noheight of the holiday season, the Legal Services Commission (LSC) has slashed the number of firms offering family law legal aid by 46 per cent – from 2,400 to just 1,300. Pity the legal aid family lawyer now returning from a hard-earned summer break. The charter flight was probably delayed; the lawyer was probably laden down with kids and suitcases. They get up early to go into the office and face the correspondence that always arrives when you are away. But this time that correspondence is far, far worse: the lawyer has been thrown out of a job.
The LSC is putting lawyers out of business with the swing of an axe, while telling the media that it is "putting quality of services above cost". I am pleased that the public is not buying this glib argument. The truth is that for clients, particularly those from less well off or disadvantaged backgrounds, justice has suddenly become less accessible than it was. Now it will be about having the means, while an already overloaded service collapses into meltdown. In the meantime, how many tragedies will there be?
Take Leeds. It has a population of 771,000, which is growing at twice the national average and is expected to reach one million by 2031. Twenty per cent of those people live in neighbourhoods that rank among the top ten per cent of the most deprived areas in the country. Previously, there were 31 firms offering family law aid and the solicitors at those firms are dedicated lawyers who were working long, hard hours. And now? Twenty-three of those firms have had their family law legal aid contracts withdrawn. That leaves just eight firms, servicing a population of nearly three-quarters of a million. What is going to happen? Will those eight firms be able to cope? I doubt it.
A bloody beheading
My husband has run a legal aid practice all his professional life, and also runs free advice surgeries. Last year, when it was calculated that Grahame Stowe Bateson had provided more than £1m of free legal advice, the firm was praised by two local MPs and also by the president of the Law Society, who noted that it "has shown a real commitment to providing access to justice, which is priceless to those who benefit from the advice provided".
The firm has one office in Leeds city centre, four offices in deprived areas of Leeds, from which travel into the city isn't always easy, and one office up the road, in relatively well-to-do Harrogate. Ironically, of all those offices only Harrogate still has a family law legal aid contract. Grahame Stowe Bateson has also been offered a childcare contract in Leeds – as it does run an excellent childcare department – but only on the condition that it relinquishes the family contract in Harrogate. So, what will the firm do? Will it keep its public law childcare work, or must every single office in Leeds and Harrogate stop its private, legally aided family law work? If you were heading the firm and this senseless question had been put to you, what would you choose?
I know of one firm at which one of the partners, a childcare lawyer, collapsed with stress upon hearing the news that the firm's legal aid contract had been withdrawn. He is now signed off work. He can't cope with the loss of his practice, the work he loves to do and the injustice that has befallen his clients. I suspect that his plight is mirrored elsewhere in the country, and it is a tragedy.
The LSC is carrying out a bloody beheading, wielding a large hatchet with a blunt end. Lawyers and their clients – the most vulnerable , most abused and the neediest clients – are on the receiving end of savage cuts and a mutilated service. I can't help but reflect that the bankers who brought about this recession are reporting fat profits once more, but that desperate families in need can no longer have the access to justice to which they are entitled. It leads one to wonder, in despair: does justice have any value at all?
I stopped dealing with legal aid in 1990, and I now only do private client work. I have continued to do pro bono work and I am proud that our firm offers free legal advice clinics at our offices every week, but I am relieved that my firm and my clients are not similarly reliant on public funding.
We don't want a prenup
And what of the 'haves', on the other side of no man's land? There we have the Law Commission, beavering away for months on its report about whether or not prenuptial agreements should become legally binding. We have no less than nine – nine! – Supreme Court judges lined up to make the decision in Radmacher v Granatino. Will the German heiress succeed in her bid to have the couple's prenuptial agreement, which was signed in Germany, upheld? Will her husband, a former banker who was awarded a £6m payout by the High Court before that decision was overturned on appeal, succeed in his bid to have the prenup dismissed?
One argument in favour of change, according to Professor Elizabeth Cooke of the Law Commission, is that people are being deterred from marriage by big payouts under the current law. She says: "There is a certain amount of financial carnage when people get divorced. A well drawn up prenup can give greater predictability."
I do not think it is appropriate to describe a financial settlement between the parties as "carnage". Nor do I agree with the argument that, by signing a prenup, hundreds of thousands of people in this country who currently aren't getting married will be heading off to the altar. I would argue that the continued promotion of marriage as the gold standard indicates that the law is, and intends to remain, wildly out of touch with society as it is today.
If prenuptial agreements become legally binding, it means that rich people can stay rich. If a marriage ends, a rich person will be able to hang on to his or her wealth, whether the outcome produces unfairness or not. I don't see the need for all this hype. I am a great believer that if something ain't broke, it doesn't need fixing. Section 25 of the Matrimonial Causes Act 1973 works well for the district judges, who resort to it when dealing with the hundreds of thousands of couples who come before them. I don't think that section 25 is 'broken' higher up the scale either.
I write a family law blog, which over the past three years has drawn almost one thousand comments, questions, emails and pleas for advice from readers around the country. Surely it is telling that the comments and questions about prenuptial agreements are dwarfed by the number of comments and questions on subjects such as cohabitation rights and funding options.
A cheat's charter
When the Supreme Court's decision in Radmacher comes through, however, there will be plenty of media coverage and much poring over the words of the judges who sat on the case. Do you feel that this subject – which has little relevance for the majority of the population – is occupying disproportionate amounts of time at the very highest levels? If so, do you wonder why this should be?
Having observed the cuts that are being imposed upon legal aid lawyers, it simply makes no sense that valuable resources should be lavished upon a lengthy judgment and the production of a Law Commission report that will, for the most part, be largely irrelevant and may yet gather dust like so many of the reports that have gone before it. This topic seems so disproportionately expensive, so futile and such a waste of time and money, when there is so much demonstrable hardship further down the scale.
The Court of Appeal's recent decision in Tchenguiz v Imerman [2010] EWCA Civ 908 is another example of an extreme case in terms of the vast wealth of the parties involved. This time though, the decision has horrifying implications for divorce cases up and down the country. Described as a 'cheat's charter', the judgment has effectively outlawed the use of a spouse's confidential papers in a divorce case. It is an absurd, muddle-headed ruling, which has laid the Hildebrand rules to waste and has prompted us to issue a note to all our clients, warning them not to resort to self help until further notice. Now family lawyers are exhorted to bring on the Anton Pillars at yet more disproportionate cost.
When I read the Imerman judgment, one passage jumped off the page: "If the parties each had their own study, it would be less likely that the wife could copy the statement without infringing the husband's confidence if it had been left by him in his study rather than in the marital bedroom, and the wife's case would be weaker if the statement was kept in a drawer in his desk and weaker still if kept locked in his desk."
It may be the 21st century, but this judgment does not appear to regard the concepts of separate studies and separate finances as anything out of the ordinary. That this should be so in a leading judgment delivered by the Master of the Rolls, a judgment that will lead to disastrous outcomes for so many divorcing couples in this country, concerns me greatly.
Such judgments do not reflect the lives and marriages of the majority of people, who have no choice but to share their homes, their beds and their finances together, and do not each retreat to their grand but separate studies and their separate computers to squirrel away their separate finances. The lords seem to be intent on protecting what belongs to the wealthier party in cases involving substantial assets; sadly, this is producing manifest injustice elsewhere.
Standing here in no man's land, the gap between the haves and the have nots continues to widen and I can't help but wonder if it isn't dividing millions of ordinary working people from a few, cloistered individuals who sit in judgement and shape our law, albeit with the best of intentions.
After all, if the money isn't there to pay for desperate, abused children and adults to obtain the legal recourse to which they are entitled, why is it there for the legalisation of prenuptial agreements?
Postscript:
Marilyn Stowe is the senior partner at Stowe Family Law. She blogs at www.marilynstowe.co.uk