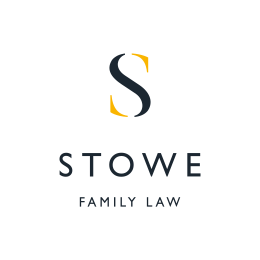 July 16, 2015
Senior Partner Marilyn Stowe was invited on to ITV's This Morning today as school summer holidays begin.  Alongside Relate counsellor Arabella Russell, Marilyn discussed relationship breakdowns during the summer period with hosts Phillip Schofield and Amanda Holden.
Divorce and separations traditionally spike during the summer as people wrestle with financial worries, childcare issues and other sources of stress.  But when it comes to the divorce or separation, Marilyn believes that "people who proceed in September have already made that decision before the school holiday".
Transcript
PS:                      Phillip Schofield
AH:                     Amanda Holden
MJS:                   Marilyn Stowe
AR:                     Arabella Russel
AH:                     Arabella Russel from Relate and family lawyer Marilyn Stowe both say that holidays seem to put relationships under the magnifying glass. Good morning to you both. Do people with problems go on holiday to try and resolve them; is that a bad thing to do?
MJS:                   I think that, quite honestly, if a relationship is on the rocks, it's on the rocks and a holiday can add to the pressure and can make or break a relationship. A good relationship is going to last six or seven weeks through the school holidays, a bad one may well end up in the divorce courts.
PS:                      This is your job, you're a divorce lawyer so you notice a big spike in September do you?
MJS:                   What I have noticed is that there is a big spike in September and there's a big spike in January, after Christmas, but the one in September is the one where people actually proceed. They actually go ahead with the divorce, whereas in January it is more of a quick thing. People get very frustrated but then after that people get back to their normal routine.
PS:                      So in September when you do notice this spike, what are the reasons predominantly that are cited to you?
MJS:                   Money; the cost of childcare during the school holidays is terrible, it is so high. Looking after the children; who does look after the children? It is a real trouble trying to get people to look after a child when you're at work; both of you are at work and you can't just take time off. Those things put massive, massive pressure on people.
AH:                     What about the pressure to have sex? When you're on holiday I think people always think they're going to have more…
PS:                      Sun, sea, sand and sex…
AR:                     And then their disappointment when it doesn't happen? As Marilyn said, it is not because the relationship is fine and suddenly August comes and it suddenly falls apart. I think the thing about the holidays, suddenly this couple is thrown together and maybe they have been able to hide behind some of their issues through work, through technology and through their children and not had to face it. Suddenly there is a two week period or a four week period and they've got nowhere else to hide and all the tensions that have been before rise to the surface, as well as the pressure of we're on holiday, we should be having a great time, why do we feel so disconnected.
PS:                      Put it under the microscope I suppose, if you are in a B&B on the coast and it is pouring down with rain and it has been for three or four days and you've got you, your partner and the kids all in that one room struggling to find something to do, probably a relationship wouldn't be under much more pressure than that.
AR:                     Huge pressure because what you're having then are arguments, as you say, about the day-to-day difficulties but we're never in the same conversation, we're always having arguments from before so we bring all of the resentments, we don't leave them at home like we want to, we bring all of those different issues and then suddenly we are confronted with each other.
AH:                     I know you're saying we're confronted and we're stuck in a small room but isn't it good to just talk? Isn't it good to have some time to talk?
AR:                     That, I think, is a very important point. I sometimes this can mean real difficulties for a relationship but also perhaps to see the holiday as a decompression chamber. This couple not have actually the opportunity to really talk to each other; both feeling very lonely, very polarised and very apart. They could use that two week period to actually say honestly to each other "I am finding this difficult and I would like to make a change…" and that is the point. They're not going to solve all of these problems in the two week period but then maybe when they come home they can make their call to Relate and begin that process. Feeling again, once more like a team in a way they haven't felt.
PS:                      Do you find that people are actually nervous about going away because they know that there is a chance that they might have to confront these issues?
AR:                     I think they really are nervous and I think what I'd say to clients is, as I said, you're not going to leave your problems at home so would be good to take time out in the holiday to really talk to each other. I think the thing is, we become very nervous about bringing up these issues on holidays because we think it should be fantastic but we can't bury them either, so much better to say "let's take some time out to reflect with each other" and as I said, not solve the problem but maybe at least accept "how can we both be different?". Couples can forget that the relationship could be different; it doesn't have to be as bad as it has been. They could make a change, that change could be separating, it might be leading them to divorce and that's as much as we do in Relate; helping people separate with the least possible damage, or it might be about making the relationship different.
AH:                     Is it worth going on holiday if you know it is all over but you think "I'm going to have to go because I have paid a lot of money for this holiday"?
AR:                     I think that's a really difficult one but I think that one or other couple has made the decision to exit the relationship, the pressure of acting as if everything is okay for two weeks would be very difficult. I think for children involved, they'd be very aware that something was amiss. I think that is something that one would really have to reflect on but maybe one could see it as an opportunity to talk. I think each of those cases would have to be considered.
PS:                      Are you in agreement Marilyn?
MJS:                   Well I am but I think people sometimes go on holiday and actually they have already started an affair and they wish they were with somebody else. The holiday can confirm that the marriage may well have broken down. It's not just about holidays, it's about arranging proper childcare, it's about agreeing finances, "how we are going to make this six or seven week long period actually work". The pressure of being a working mum or working dad and having to look after children is a real, real problem. The money side of it is one thing but the actual physical, I remember when my son was little, I used to have a little receptionist, I used to take him to work with me because you can't always rely on your own mum or your sister…
PS:                      You were lucky though because there are very few jobs that would allow that to happen. It is not so good if you're a nurse or a fireman or an air traffic controller.
MJS:                   Hence the problem, hence the problem.
PS:                      So as far as your closing advice is concerned, for those people who are watching this thinking "oh my gosh, that might be me, we're hurtling towards that summer holidays", if you're lucky enough you might have got a break away in this country or overseas, what do you say, what's the suggestion?
AR:                     Well I think as Marilyn said, there is something about not falling into July and August unplanned. We did a survey recently about huge arguments about childcare. Get that sorted out; make sure that you can take some time out for yourselves, some time to talk. It is that sort of sense that you're going to do this and then not think about it and then the problems are going to emerge. Make a plan about the children, make a plan about money because so much money can get spent on holiday and that can cause problems and perhaps at the end of it, make that call to Relate if you think "I'd like a different relationship".
MJS:                   Agreed, but I actually think that those who do proceed in September have already made that decision before the school holiday. I think they think at the start of the school year is the least traumatic period for the children and that is the time to proceed.
PS:                      And as we always say when we're talking about that sort of thing, if that is the sad course of action, the inevitable course of action then attempt to do it in the most adult and dignified possible way because if you have made that sort of decision on holiday, or even before you go on holiday and you come back and it all goes horribly wrong then everybody loses out.
MJS:                   Absolutely, totally agree.
To watch Mrs Stowe's appearance, click here