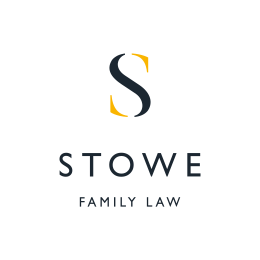 June 8, 2009
Lawyers predict couples will avoid a split during the credit crunch, yet many marriages will suffer from financial pressure. Jonathan Owen reports
Money worries among married couples are likely to cause a drop in UK divorce rates, according to a survey of 70 of Britain's top divorce lawyers. Nearly half of all lawyers believe the numbers of divorcing couples will fall because of the credit crunch, according to the report from chartered accountants Grant Thornton published tomorrow.
The drop in house prices means many separating couples are finding it difficult to sell their family home, or that the selling price is too low to fund two separate households. But the proportion of couples citing economic woes as the reason for relationship breakdowns is likely to increase, they warn.
Divorce rates in England and Wales are at their lowest for 26 years, according to the latest figures from the Office for National Statistics, which show that the number of people getting divorced fell from 12.2 per 1,000 couples in 2006 to 11.9 in 2007.
The report predicts that financial difficulties will also fuel the growing popularity of pre and post-nuptial agreements as well as an increase in warring partners trying to hide assets from each other. It also warns that unmarried couples continue to suffer from lack of legal protection.
"In times of economic hardship, relationships are put under additional strain. This survey suggests that lawyers believe they will see fewer couples filing for divorce during the credit crunch. The reasons for this vary, but certainly the financial carve-up that follows a divorce settlement will be at the forefront of a couple's mind," said Robert Kerr, a partner at Grant Thornton.
The fall in value of investments means that the number of "clean break" lump sum settlements is also likely to decline, with 65 per cent of lawyers predicting that more people will opt for the stability of regular maintenance payments. The average family wealth fought over in divorce cases handled by the top 70 law firms has fallen from £2.85m in 2007 to less than £1.5m this year. And attempts are made to disguise the true state of finances in one in five divorces, the man being the main culprit in nine out of 10 cases. With clients increasingly protective of what is theirs, more than half (52 per cent) of lawyers expect to see an increase in pre- and post-nuptial agreements.
In a sign of the increasing marital pressures, the number of cases citing financial problems as a factor in their divorce has more than doubled in the past two years – from 13 to 27 per cent. And instances where emotional or physical abuse is blamed for the marriage breakdown have risen from 23 per cent in 2008 to 38 per cent this year. But infidelity or extra-marital affairs remain the commonest reason cited by couples that divorce – featuring in 87 per cent of cases.
Marilyn Stowe, senior partner at Stowe Family Law, warned: "When the first effects of the recession were felt I think that people froze, but I don't think you can put a broken relationship on hold for ever. I also think that financial trouble has exacerbated difficulties between couples."
Divorce is actually a very positive thing in some situations, according to Ed Kitchen, family partner at Manchester-based law firm Pannone. "In many cases I've come across, especially where children are involved, a good divorce with a sensible settlement is a much better outcome than remaining trapped in a marriage which has gone sour," he said. "We have seen how divorce can rejuvenate individuals' self-esteem and confidence, the sort of qualities that might appeal to potential partners."
Women are the prime movers when it comes to making the break, filing for divorce in 91 per cent of cases. And the vast majority of lawyers surveyed [98 per cent] said that courts in England and Wales are more likely to favour the wife when awarding settlements, with Scotland cited as being the most favourable place for husbands.
But while matrimonial law is a mainstay of the legal system, the plight of unmarried couples who do not realise until it is too late that they have virtually no legal rights compared to their married counterparts is a growing concern, says the report. Almost half (45 per cent) those surveyed support proposals to increase legal protection for unmarried couples.
Pressure is growing for the government to give greater legal protection to unmarried couples – mainly in the form of compensation should a relationship end; and a proposed Cohabitation Bill will be discussed in Parliament next month. Ms Stowe said: "The lack of protection, particularly for young unmarried women with children, is a disgrace in a modern society."
A partnership: 'I'm with someone who shares my dreams'
Catherine Castle, 40, and Bryan Powell, 39, Redditch
The couple describe themselves as a "blended family", with six children between them from their previous marriages. Both entrepreneurs, they are organising a divorce show at Birmingham NEC in September. "It's great fun. Last Friday night we went out for a Chinese meal, us and the six children and it was just fantastic – the children get on like a house on fire," says Mr Powell. "Now I'm with someone who supports me. We work together, we live together, we have fun together. It's like I've had a huge weight off my shoulders. It's not me responsible for everyone – it's a partnership."
Ms Castle agrees: "Before, I thought I was going to have a nervous breakdown, trying to live a normal suburban life that really wasn't me. Now I feel exhilarated. My life has changed hugely now I'm with someone who shares my dreams and passions."
Independence: 'I was frustrated in my marriage'
Liz Taylor, 53, Manchester
"The marriage was crap. I am a strong personality and he was quite envious of my independence. It was frustrating because I wanted to work and he didn't encourage that. He was not contributing at all to anything. I had always worked but he wanted me to stay at home. We spilt up and got divorced in 1990. My children were two and four at the time. I was on my own, a single mum, and things were bleak, but I was very lucky that I got a break into event management and have never looked back. I have loved every second of it and have built up an event management company with a turnover of £4m a year. If it hadn't been for the divorce, I wouldn't be where I am today, and it has left me financially and emotionally independent, which is very important for any woman."
Liberation: 'It's never too late to make the change'
Lindsey Agness, 50, Sandwich
"We'd been married about 13 years. I suppose we had been growing apart – he was 10 years older than me so was thinking about winding down whereas I was thinking of winding up! There was nobody else involved, and I made the choice to leave my husband and the family home – which was the hardest part. I bought a house for myself; the kids were with their dad during the week and with me at weekends. It was restricting for me being in the marriage. The separation and divorce gave me the space to be able to focus on what I wanted to do differently and it felt liberating. I wouldn't change anything. I've built a life-coaching business from scratch and am happier than I've ever been. Even though I was in my forties when all this was kicking off, it's never too late to make that change."
Achievement: 'I feel happier and more rounded'
Sara Robinson, 27, Cardiff
"I married two days before Christmas in 2003 at the age of 22, and two years later, I spent Christmas wondering how my life would pan out, feeling like a failure and depressed that I was divorced at the age of 24. Three years on, I have the most perfect, handsome two-year-old son, work as an account director at an award-winning public relations consultancy in Cardiff, and have the best friends a girl could ask for. I've bought my own house, seen some of the world, and plan on seeing a lot more. These are all things I'm certain I might never have achieved had I remained unhappily married. I feel happier, freer to be myself, and more rounded as a person. Based on how my life has panned out since, divorce was the best possible thing that could have happened to me."