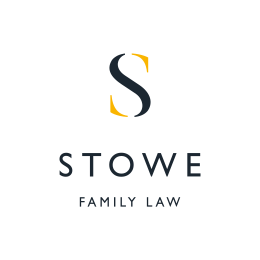 September 3, 2010
The once fairytale four-year marriage of Cheryl and Ashley Cole ended today in the most mundane fashion.
The undefended "quickie divorce" obtained by the X Factor judge on the grounds of the soccer star's unreasonable behaviour took just 80 seconds to process.
District Judge Christopher Simmonds pronounced the decrees nisi sought by 29 couples in the bland surroundings of the Principal Registry of the High Court's Family Division in London.
The setting for the case of Cole v Cole – or CAC vs AC as it was listed – was a far cry from the country house romance of Sopwell House Hotel in St Albans, Hertfordshire, where they tied the knot in July 2006 with an OK! magazine deal.
The pop star and footballer union soon led to them being compared with the Beckhams but the pair, who met in 2004, separated in February after public allegations about the England and Chelsea defender's infidelity.
Their troubled marriage was the subject of much media attention and Cheryl Cole was pictured on a number of occasions without her wedding ring.
The ring was off again early this year when she appeared at the Brit Awards performing her chart-topping solo single Fight For This Love, in an apparent sign that the marriage was doomed.
Neither of the celebrity couple were in court for today's hearing which, apart from the judge and a clerk, was only attended by the media.
Ms Cole, 27, is understood to be in Los Angeles while her 29-year-old ex is preparing for England's Euro 2012 qualifier against Bulgaria at Wembley tonight.
A spokesman for the Girls Aloud singer said they would not be commenting on the news.
Among the documents made public today was a sworn statement signed by Ms Cole on July 28.
In it she said that everything stated in her petition was true.
Asked if the respondent's behaviour was continuing, she replied "yes", but she left a blank beside the question of whether she considered it had affected her health.
To another question she confirmed that, since the date of the petition, they had not lived at the same address for a period of more than six months.
The statement concluded with Ms Cole, who gave an address in Godalming, Surrey, asking the court to grant a decree dissolving her marriage on the ground of her husband's unreasonable behaviour and to order him to pay the agreed costs of £1,500.
In the decree nisi document, the judge held that "the respondent has behaved in such a way that the petitioner cannot reasonably be expected to live with the respondent" and that the marriage had broken down irretrievably.
Fiona Wood, a partner at Manchester-based law firm Pannone, commented: "It's unlikely that we'll ever know the full reasons behind the divorce because the course this separation is taking suggests that there is no great disagreement between Ashley and Cheryl Cole over whatever grounds have been cited.
"In six weeks' time, whoever issued proceedings is entitled to apply for the decree nisi to be made absolute, at which point both Cheryl and Ashley really are divorced.
"It's important to remember that while a decree nisi might suggest this separation isn't as bitterly contested as some previous cases and won't require a lengthy hearing to resolve matters, it doesn't necessarily mean that they will have sorted their finances out.
"Even if they manage to come to an agreement about how to divide their assets, we may never know the details.
"Only if there is an argument about who gets what will we learn that sort of information because, in such a case, reporters would be allowed into the courtroom."
Divorce lawyer Julian Hawkhead, of Stowe Family Law, said: "If Cheryl Cole is prepared to leave Ashley with his financial assets intact, it is worth noting that she is a strong successful woman in her own right.
"She is fortunate enough to have the resources and ability to make money. Whether many other wives would be in that position is debatable."