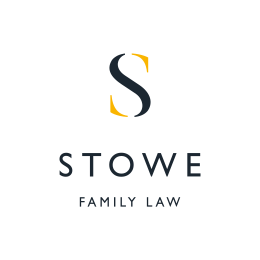 October 21, 2010
Pre-nups given 'decisive weight' in English courts
By Stephen Howard, PA
Wednesday, 20 October 2010
Heiress Katrin Radmacher's long legal battle with her former husband over her £100 million fortune gave the pre-nuptial agreement decisive power in the English divorce courts today.
Unlike the US and the rest of Europe, the contracts where couples agreed how they would divide their assets if they split up had little force here.
Reliance by English family court judges on the dictum that marital wealth should be divided equally had led to London becoming the divorce capital of the world.
But today, the Supreme Court, the highest in the land, ruled by a majority of eight justices to one that in the right cases, a pre-nup can have decisive or compelling weight.
Nicolas Granatino, former husband of the German heiress, took the case to the Supreme Court after appeal judges slashed his divorce settlement from more than £5 million to £1 million.
Appeal judges had ruled that "decisive weight" should be given to the agreement signed before he married that he would make no claims on Katrin Radmacher's fortune.
The case was seen by lawyers as the ultimate test of whether the agreements were applicable in English law.
The justices dismissed the ex-husband's appeal, saying that following their ruling "it will be natural to infer that parties entering into agreements will intend that effect be given to them".
Lord Phillips, president of the Supreme Court, said the courts would still have the discretion to waive any pre-nup or post-nup agreement, especially when it was unfair to any children of the marriage.
Katrin Radmacher, who was present at the Supreme Court for the ruling, said afterwards: "I am really pleased with the ruling but saddened at the four-year process that brought us to this point.
"I am delighted that Britain has upheld fairness. It is important to me that no-one else should have to go through this."
Mr Granatino and Ms Radmacher married in 1998 when she was running a boutique in Beauchamp Place, London, and Mr Granatino worked for JP Morgan where at the noheight of his career he was earning as much as £325,000 a year.
At the time of their separation in 2006, Mr Granatino was studying for a D. Phil in biotechnology at Hertford College, Oxford, and Ms Radmacher had amassed a personal fortune from her family's paper company.
Although pre-nuptial agreements are not binding under English law, in the High Court, Mrs Justice Baron considered that Mr Granatino's award should be "circumscribed to a degree" to reflect the fact that he had signed the document.
He was awarded £5.56 million, made up of £2.5 million for a home, £700,000 to pay off his debts and £2.335 million which he could draw on for the rest of his life to provide him with an income.
Ms Radmacher was also ordered to pay Mr Granatino £25,000 for a new car and fund the costs of a furnished house in Germany for her former husband to enable him to visit their children at the weekends.
The Court of Appeal overturned Mrs Justice Baron's order and reduced Mr Granatino's award by holding that his £2.5 million home should revert to Ms Radmacher once their youngest daughter (who was seven at the time) turned 22 and that the £2.335 million lump sum should be reduced to such amount as would provide Mr Granatino with an income for 15 years, when his financial responsibilities in providing a home for his daughters came to an end.
Lawyers said this was the same sort of reduced approach as the English courts would have adopted for an unmarried parent (rather than a spouse) and significantly less than would normally be awarded.
During the Supreme Court hearing, Nicholas Mostyn QC, representing Mr Granatino, had told the justices at a hearing in March that when Mrs Justice Baron decided the case in the High Court in 2008, she said the pre-nuptial agreement signed by the parties in 1998 was "manifestly unfair" because the husband had no separate legal advice, there was no financial disclosure by the wife and it left him with no money on divorce even if he was in serious difficulties.
The High Court judge had said the pre-nuptial agreement was void but was not irrelevant and its existence had reduced her award to the husband.
Mr Granatino, 38, a French national, was divorced from his former wife, reputed to be one of the richest women in Europe, in 2007.
They have two children, aged 10 and seven, and spent most of their life together in Chelsea, west London.
In a statement, Ms Radmacher said: "For Nicolas and I, in our homelands – France and Germany – these agreements are entirely normal and routine.
"We made a promise to each other that if anything went wrong between us, both of us would walk away without making financial claims on each other. The promise made to me was broken.
"I know some people think of pre-nuptial agreements as being unromantic, but for us it was meant to be a way of proving you are marrying only for love.
"It was a natural part of the marriage process. In my case, my father insisted upon it to protect my inheritance.
"Sadly it has taken four years to have our agreement upheld in the British courts. I'm so relieved it's over."
She added: "I have always wanted to ensure our daughters are well provided for whilst in my former husband's care and this will continue to be the case.
"Now I hope we can concentrate on being the best parents we can possibly be for our two lovely daughters."
Her solicitor Simon Bruce, head of the family team at Farrer and Co, said: "Katrin never wanted it to come to this. The whole point of a properly-honoured pre-nup is to prevent any such dispute.
"This decision means pre-nups are binding as long as they are fair.
"Everybody hopes their marriage will last a lifetime. From today we are allowed to prepare for the possibility that it might not be the case.
"Pre-nups are like a form of fire insurance – better taken out before the event rather than after it.
"Couples can now decide in the best of times what the outcome would be in the worst of times.
"The Supreme Court has said that Katrin's pre-nup was fair. Her former husband is a really intelligent man, had a glittering banking career in the City and in New York, and has studied at Oxford University for a PHD in biotechnology – he is nobody's fool.
"He is well able to look after himself, and has really generous maintenance from Katrin for each of the two girls."
Andrew Newbury, head of family law at Pannone, said the ruling provided a "point of no return" in the ongoing debate about whether pre-nuptial agreements should be given the full force of law.
He added: "We are not looking at a situation in which this ruling makes pre-nups binding. However, the judgment does strengthen the position of those people choosing to enter into them because the court has said that couples should have a greater amount of say in how they regulate their relationships and their financial affairs.
"There is certainly now less room for manoeuvre for those seeking to argue their way out of properly drawn up agreements such as these.
"This decision will give weight to any recommendations by the Law Commission in its forthcoming report that pre-nuptial agreements should be clarified by Parliament."
Frank Arndt, a solicitor at Stowe Family Law LLP who specialises in cross-border divorces involving substantial assets, said: "Couples now have clarity and certainty that when they enter into a pre-nuptial agreement they know exactly how far it will extend, both in terms of its content and whether it is applicable in other countries.
"Any agreement made between a couple will now be upheld if there is no undue pressure and full and frank financial disclosure takes place."
Caroline Bourn, solicitor at Tunbridge Wells law firm Buss Murton, said: "Whilst the Government is not, at this stage, due to legislate on the issue of pre-nuptial agreements, now the Supreme Court, the highest court in the land, has made it clear that a pre-nup is worth considerably more than the paper it is written on and they really should be, for a large number of people, on the pre-wedding checklist along with the wedding cake and honeymoon.
"The bride and groom will need to consider who to instruct to prepare the Pre-Nuptial Agreement just as they will have to choose who will be their photographer, florist or dress designer.
"My advice to anyone who wants to retain control of what might happen to their assets, should the marriage later breakdown, should consider entering into a pre-nuptial agreement."
"The decision from the Supreme Court today is of huge importance to the law in the UK regarding pre-nuptial agreements," said Rebekah Gershuny, of Collins Solicitors.
"The immediate implication of this ruling is that there is now a presumption that a pre-nuptial agreement willingly entered into where both parties fully understand the implications of what is being agreed will be upheld, unless there are circumstances that make it unfair to do so.
"The court has today validated a clear trend over the last decade to give greater weight to pre-nuptial agreements, and this judgment will make the prevalence of such agreements in the UK much more likely going forward."