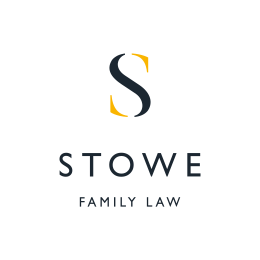 January 3, 2010
Seasonal expenses are often the final straw for couples depressed by their loss of wealth
Upmarket law firms are bracing themselves for a surge in divorce applications after Christmas as the pressures of the credit crunch make January an even busier time than usual.
Mishcon de Reya, which represented Diana, Princess of Wales, among other high-flying divorcees, is preparing "welcome packs" for husbands and wives seeking to initiate proceedings in the new year. "The new packs explain in easy-to-understand language the financial implications of divorce and set out the options that are available for couples seeking to separate," says Melissa Lesson, a partner at the firm.
Early January has traditionally been the busiest time of the year for divorce solicitors after the extended holiday break exposes tensions that can be papered over when couples are working and the kids are at school.
"There is the added stress of managing expectations during a bleak time of the year that is supposed to be jolly and about having fun," says Lesson.
The families of high-flying City workers who have been made redundant or forced to take lower-paid work are particularly vulnerable, according to Christine Northam, a counsellor working for Relate: "They are used to living it up and having plenty of disposable income at this time of year, so the idea of spending much less can be a major problem."
She adds that the former breadwinner can feel like a total failure and become depressed, while wives may resent having their husbands moping around the house, day after day: "If the relationship between the partners is robust, they will get through it, but it is hard to overestimate the strain that job losses impose on families, whatever their backgrounds."
In a sign of the increasing marital pressures, the number of cases citing financial problems as a factor in their divorce has more than doubled in the past two years, from 13% to 27%, according to a government report. And instances where emotional or physical abuse is blamed for the breakdown have risen from 23% in 2008 to 38%.
Marilyn Stowe, senior partner at Stowe Family Law, says: "When the first effects of the recession were felt I think people froze, but I don't think you can put a broken relationship on hold for ever. I also think financial trouble has exacerbated difficulties between couples."
Foreign bankers married to English wives who lose their jobs often want to return to their countries of origin, but this does not always suit their spouses. James Stewart, a partner at law firm Manches, says that international families hit by redundancy are susceptible to marital breakdown as UK-born wives don't want to give up their network of friends and family or uproot children from their schools.
"Obviously, this isn't always the case, but we see a lot of instances where tensions have bubbled to the surface because an American, German or Swiss husband wants to go home, but wives are reluctant to move. Christmas isn't going to help matters."
Husbands who lose their jobs are likely to feel crushed as they still view themselves as the main financial provider, but wives can end up feeling angry about changes imposed on them, over which they have no control. Conflicts at Christmas are inevitable when changed financial circumstances are keenly felt. "People behave more unreasonably when there is less money around," says Camilla Baldwin, who runs a law firm in London's Mayfair.
Lawyers say that since last April there has been a steady increase in divorce applications as the impact of the global financial crisis wreaks havoc on family life. Many City workers, used to multimillion-pound pay packets, have approached solicitors in the hope of renegotiating divorce settlements they can no longer afford.
Firms specialising in "big money" break-ups have reported an increase in requests to slash maintenance awards for spouses as traders and bankers come to terms with the new era of austerity.
Such applications have trailed off since South African-born fund manager Brian Myerson lost a legal bid to scrap his £11m divorce settlement on the grounds that the value of his investment company had collapsed. But one divorce lawyer said there is "a surprising number of similar applications in the pipeline as the recession continues to bite and husbands remain keen to test the water".
For the previously affluent, the credit crunch has been a rude shock. Julian Lipson, head of family law at upmarket firm Withers, is expecting a big increase in divorce mandates in January: "The recession has put a strain on formerly wealthy partnerships, whose relationships have been held together by the glue of money."
He adds that many wives of working men will have turned a blind eye to their failings because there has been plenty of cash for activities such as skiing, which have acted as a distraction when the economy was firing on all cylinders: "But when boom turned to bust and many financiers were ruined, relationship breakdowns became more common."
Christmas, a stressful time for those in difficult relationships, is expected to convince many husbands and wives that they are reaching the end of the road.
Lipson says: "For some people, being cooped up in the house on your own brings matters to a head, although the final decision is put off till the country starts moving again in early January."
Some wives delayed pushing through divorces during 2009 because of depressed asset values, particularly in the property market. Not only has it been difficult to sell homes but valuations have been at rock bottom, making it tricky to rehouse husbands and wives in two separate residences. The economic climate now looks more promising and Lipson expects that the post-Christmas period could see a flood of new instructions.
"In mid-2009, we had a lot of inquiries, although some wives decided to grin and bear it till the economy picked up," he says. "But while corporate lawyers have had a relatively quiet 2009, the opposite has been the case for family law solicitors. It has been quite hectic."
The cost of Christmas is a stress factor in itself as families feel obliged to show love for their children by buying them lots of presents or spending lavishly on leisure activities. If there is a shortage of cash, families have to be far more creative in filling a two-week period that often lasts until children return to the classroom in the first week of January.
In this new credit-crunched world, Christmas could be the last straw for many couples trying to cope in already difficult marriages.
The multimillion-pound separations
In 2005, Sir Martin Sorrell, chief executive of advertising and marketing services firm WPP, was ordered to pay £29m to his former wife, Sandra, in one of Britain's largest divorce settlements. He is believed to have sold £12m of his shares in the company he created to pay part of the bill.
Sorrell is not the only UK executive forced to sell shares in his company to fund a divorce settlement. Stephen Marks, founder of French Connection, was forced to sell shares to raise £36.5m to pay off his wife, Alisa, in a settlement thought to be worth about £50m.
In the Sorrell case, lawyers said the High Court ruling was a victory for the tycoon as he managed to secure about 60% of the couple's assets. Judges have been increasingly inclined to give wives large settlements and there has been a legal presumption of a 50-50 asset split.
Other high-profile divorces involving British businessmen include that of Formula One tycoon Bernie Ecclestone from his former wife, Slavica. Ecclestone, 78, said he had not contested the case and did not object to paying the legal costs. Slavica, 50, was granted a "quickie" divorce on the grounds of Ecclestone's "unreasonable behaviour". Court documents reveal that Mrs Ecclestone, who lived at Chelsea Harbour, west London, petitioned for divorce in November 2008, saying her husband's behaviour had caused her "stress and anxiety". It is not clear how they will share his £2.4bn fortune.