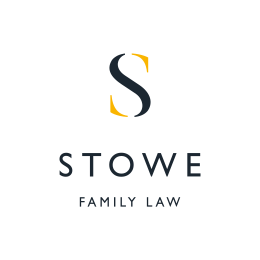 November 22, 2010
A £56MILLION lottery winner has been forced to give a share to the ex-wife who dumped him TEN YEARS AGO.
Divorced Nigel Page, 44, was sued by Wendy after his EuroMillions jackpot this year, even though she left him for another man in 2000.
Pals say well-heeled Wendy, 43, – the mother of his 13-year-old daughter – wanted £8million. She got £2million out of court.
Yesterday the divorcee – who has since split with her lover – clutched a bottle of Champagne as she left her luxury waterfront home in Gloucestershire with a new fella she has found.
Nigel – who remarried after his win last February – is believed to be the first lottery winning hubby in the UK to be successfully sued for a slice of their winnings.
His monster jackpot was the country's third biggest.
A family insider said: "He is really gutted."
Pals told how despite being left heartbroken when his wife walked out, taking their then-three-year-old daughter Ella, he generously offered her £1million after his numbers came up.
Wendy, who is human resources director at an investment firm, went to see lawyers in a battle for up to four times as much.
The source said: "Nigel feels very hurt.
"The last seven months have been horrendous for him.
"Up to this point everyone got on pretty well. But what Wendy has done has ruined everything.
"Nigel has always provided for their daughter. Even when he was out of work he made sure she was all right.
"And right from the start Wendy was going to get a big gift."
The £2million lump sum she agreed to accept is entirely hers to spend as she wishes – after a bid by Nigel to pay it into a trust for Ella was vetoed.
Wendy is also believed to have obtained a huge increase in maintenance payments for their daughter – up from £150 a month to £2,000.
She is said to have rushed to consult lawyers after discovering Nigel planned to give other relatives money
The insider said: "As soon as she found out she went straight to her solicitor."
The couple are said to have split after Nigel, who ran a property maintenance business, found a text message from a colleague of his wife's on her phone.
That was on Christmas Eve 2000. A week later – on New Year's Eve – the couple had a huge row over it.
Wendy quit their house, taking their daughter. He remained in their home following the collapse of their 11-year marriage and eventually agreed to buy out her share.
The source said: "They have tried to keep things amicable over the years for the sake of the child.
"But this legal battle has taken its toll.
"Wendy's relationship with the man she left Nigel for lasted for two years.
"Apart from the money Nigel paid her to buy out her share of the house – and regular maintenance payments for her daughter – he didn't pay her anything else." Doting Nigel is said to have been determined to keep seeing Ella.
Friends said that as well as making his payments towards her upkeep he often helped out with the school run.
Following his £56million win, he and girlfriend Justine, 42, celebrated by tying the knot. The couple treat the jackpot as joint winnings. They have moved into a £4million six-bed mansion in the Cotswolds – where Liz Hurley is a neighbour.
Their old £235,000 home in Cirencester, Gloucs, was given to their cleaner.
Recalling Nigel's first marriage, another friend said: "Nigel didn't want it to end.
"He was heartbroken for years until he met Justine.
"But he still provided for Ella, taking her on holidays and being as good a dad as possible." The chum went on: "Nigel was prepared to give Wendy £1million. She didn't think it was enough. It's put a real damper on everything at a time when he and Justine should be enjoying life."
Nigel is thought to have agreed to the settlement rather than face the prospect of a larger payout to his ex-wife if the case had gone to court.
Last night experts said it was likely the couple failed to include a legally-binding "clean break" arrangement at the time of their divorce.
Such a clause would have left Wendy without a leg to stand on as she pursued him over his jackpot. But the omission would have been a godsend to her lawyers when it came to arguing on her behalf.
It would have left them free to put together a convincing case that she was entitled to a substantial share of her ex-husband's new fortune.
Frank Arndt, whose firm Stowe Family Law specialises in divorce and pre-nup agreements, said: "A clean break means you cannot go back to the other side and ask for more maintenance or capital."
The out-of-court settlement is understood to include a gagging order – preventing either party from talking about it. Last night Nigel refused to comment on his payout.
Wendy, who is employed by St James' Place Wealth Management, was similarly tightlipped. Asked about the settlement she said: "I'm not interested, thank you."