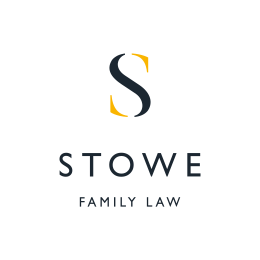 October 22, 2006
Acrimony = Alimony
The greater the potential settlement, the nastier the pre-court wrangling: that seems to be the rule for today's celebrity splits. But the Mills-McCartney divorce is setting new standards of abuse. Andrew Alderson and Roya Nikkhah explain why
The carefully devised plan swung into action shortly after lunchtime on Tuesday. Someone with a sense of mischief and perhaps a thirst for revenge fed eight pieces of A4 paper into a fax machine.
The McCartney feud has dominated the headlines
The material, photocopies of confidential legal documents, was dispatched to two news organisations, the Press Association and Bloomberg. The sender clearly hoped that the lurid claims would be on their way to every newspaper and media group in the land.
The claims in the divorce papers were sensational: they alleged that Sir Paul McCartney, the former Beatle, was a drunken, drugged-up wife-beater and uncaring father. It was even claimed that, in a drunken rage, he had stabbed his disabled wife, Heather Mills McCartney, with a broken wine glass.
In another alleged attack, while Mills McCartney was pregnant, Sir Paul was said to have pushed her into a bath in a hotel room in Rome. Not content with manhandling his wife, Sir Paul was even accused of depriving their daughter, Beatrice, of her mother's milk. "They are my breasts," the ex-Beatle, 64, is alleged to have told his 38-year-old wife, petulantly.
In an age where divorces are intended to be more civilised, the McCartneys are proof that when the stakes get high, everything – from flowery advice in Mills McCartney's own "life-skills" book to a mutual agreement not to use the media – is abandoned. In short, the higher the potential alimony, the greater the acrimony.
advertisementWhen the McCartneys announced their separation in May, they blamed the pressures of "intolerable" media intrusion for the end of their four-year marriage. If both sides had continued to play by the rules of their "amicable" divorce, that would have been their final dealing with news-hungry journalists.
Yet, for a time last Tuesday, the anonymous leaker's plans to use the media went briefly astray. The Press Association and Bloomberg decided the confidential papers were too "hot" for them to handle. Concerns over divorce law, defamation and privacy meant that they did not write up and distribute the story.
Instead, by early evening on Tuesday, the court papers had mysteriously found their way to the Daily Mail. After frantic late-night phone calls to contacts and even later checks with in-house lawyers, the paper spread the allegations over the first four pages of its final edition. "Heather: Macca 'beat me up' " screamed the front-page headline, which began a four-day frenzy from rival newspapers for stories on the feuding couple.
Predictably enough, both sides last week denied all knowledge of who sent the fax. Sir Paul's aides were quick to point out that he had no benefit from such a dastardly act, while his estranged wife had much to gain. Intriguingly, the original document was 13 pages long yet, rather conveniently for Mills McCartney, five pages apparently detailing some of her unsavoury behaviour were missing from the dossier sent to the media.
As the once loving and affectionate McCartneys slug it out, both have employed formidable teams of lawyers and media consultants: the legal experts to win a favourable divorce deal and the spin doctors to ensure they hold their own in the PR war.
Mills McCartney's publicist is Phil Hall, 51, who, during his days as editor of the News of the World, learnt every trick in the book. But he insists that neither his client nor her team was responsible for last week's leak.
Her aides are equally adamant that they had nothing to do with a "staged" photo opportunity in August when a photographer was apparently tipped off that Mills McCartney, who lost a leg after a motorbike accident in 1993, was standing forlornly outside the couple's north London home with her two-year-old daughter after her husband had changed the locks.
At 27, Stuart Bell, Sir Paul's publicist, does not have Mr Hall's experience in the dark arts of tabloid journalism, but he is far from naive. Sir Paul's aides will say only that the leaked allegations against the ex-Beatle are false, but he will not participate in tit-for-tat claims aimed at harming Mills McCartney, who already has a reputation as a fantasist for claiming to have been kidnapped and abused by a paedophile during her childhood.
Sir Paul's aides also deny being behind the story that his estranged wife was a former soft-porn star, or that she allegedly worked as an escort girl: a claim she vehemently denies and that supposedly came as a shock to her husband.
Mills McCartney's solicitor is Anthony Julius, 50, nicknamed "Anthony Genius" for his incisive intelligence. He won the late Diana, Princess of Wales a