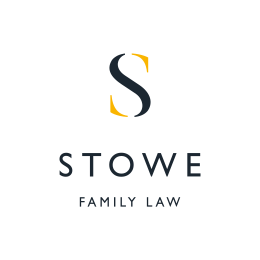 November 12, 2011
Living Together? Cohabitee financial survival guide
Cohabiting couples enter a legal minefield if they later separate, as a court case showed this week. Marilyn Stowe explains how to protect yourself with this cohabitee financial survival guide
More than two million couples in the UK live together. Many of them also own property together but, for any number of reasons, do not intend to marry. However this also means that if they split up, their rights are limited.
On Wednesday the Supreme Court made a landmark legal judgement in the case of Kernott v Jones, which made headlines and threw potential challenges faced by cohabiting couples into sharp relief.
Mr Kernott and Miss Jones bought a house together in 1985. After their relationship ended in 1993, Mr Kernott moved out of the jointly owned property. Miss Jones remained there, paying the mortgage and raising the couple's children without any financial contribution from her former partner. Fourteen years later, Mr Kernott sought to obtain his 50pc share of the property's value. The Supreme Court, recognising Miss Jones's financial contribution, ruled that he was entitled to just 10pc.
The court's decision has financial implications for cohabiting couples up and down the country, but the protracted legal quarrel also highlights the need for unmarried couples to protect themselves – both financially and legally. If you are cohabiting, you may find your financial position is precarious if your relationship breaks down. Here is my advice.
1.       Forget about 'common law spouses'
According to one survey 51pc of people still believe in such a thing as "common law marriage", which gives some cohabitees the same rights as married couples. In reality, English law does not recognise such partnerships, there is no encompassing law and there are no presumptive entitlement or rights to either party as there is in divorce.
2.      Clarify property ownership
If you plan to make regular contributions towards your shared home, it is essential to protect and register that interest on the property's title deeds to avoid future litigation. Your solicitor can assist with this. There are various permutations: sole ownership, owning a share on a fixed basis or even on a floating basis in proportion to the contribution made by each party.
Property ownership should be agreed and acknowledged by a "declaration of trust", registered with the Land Registry. Agreeing it all up front and sticking to the agreement will help you to avoid expensive litigation in the future. However, as the Supreme Court has said, intentions may change, and may be imputed or inferred with the passage of time. So always stick firmly to what you have agreed, no matter how tempting it may be to do something different.
3.      Sign a cohabitation agreement
When you move in with one another, the sensible course of action is to decide how assets should be owned and what is intended to happen to assets, particularly the house, should the relationship break down.
Will the house be sold?
Or will it remain unsold to provide a home for any children and on what terms? Who will pay the outgoings and child support?
Consult a solicitor and draw up a cohabitation agreement to ensure that your agreed decision are given full legal effect.
A cohabitation agreement is binding and in law and can also cover prospective parenting arrangements for any children, and the practical arrangements necessary to put your decisions into effect. Do it and stick to it, because it may prove useful in the event of a claim for more than your cohabitee's stated share in the property in the future.
4.      Women: hold onto your pay cheques
When a woman gives up work, to care for children or to enjoy a different lifestyle, her earning potential can diminish.
Wives who divorce their husbands are entitled to have their "needs" met, and to share on the couple's assets. Women who cohabit have no such rights. Even if you have no income, no pension and no savings – perhaps because you have devoted your efforts to raising your family – you have no claim unless potentially there is a claim to property under Kernott v Jones.
But do not rely on that. Litigation is very expensive. It is inadvisable for a financially dependent cohabitee to give up work or a pension. Make an arrangement with your partner that does not leave you high and dry.
5.      Make the most of tax advantages
Cohabiting couples need to consider their taxation positions carefully.
They are taxed as single people. If you are cohabiting and you own and sell more than one property, you may have a capital-gains tax advantage over married couples. This is because a married couple is treated as having only one main residence.
However, a cohabiting couple with two residences can qualify for two private residence exemptions from capital gains tax, if they make their case sufficiently well.
6.      Nominate your partner as your dependent
Pension sharing is available on divorce, but is not available if cohabiting couple spilt up, or if one partner dies. Pension benefits can ensure that the surviving partner is provided for, so it is important to nominate your partner as your dependant for any death-in-service benefits.
7.      Insure your life
This is particularly important if you make a significant financial contribution to your dependents or debts. You cannot know what lies around the corner, but you can ensure that your loved ones are provided for.
But beware: in one case in which I was recently instructed, a company director insured his life so that the other directors would be able to pay out his share to his long-term partner in the event of his death. He died unexpectedly; unfortunately, the value of the shareholding in the company was almost worthless at the time. The partner received nothing.
8.      Make a will
If a cohabiting partner dies intestate, the surviving partner is not automatically entitled to share in the estate. If a will has been made but there is insufficient provision for a dependent cohabitee and children, there will often follow a contested application against the estate.
When this happens, the legal costs will reduce the estate's value. It is always advisable to provide by will for all dependents to avoid such claims and wrangles.
9.      Watch your inheritance tax
If your partner dies, inheritance tax could cripple your finances. Expert tax advice is essential.
10.   Get married
If a couple cohabits, marries and later divorces, the period of cohabitation will be considered when assessing the overall length of the marriage and the associated divorce settlement.
Please use the social media icons on this page to share the cohabitee financial survival guide