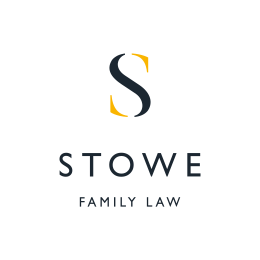 September 13, 2011
The Experts: Government wrecks cohabitation reform in just 150 words
Marilyn Stowe
Last week, a brief written statement from Jonathan Djanogly, the justice minister, appeared in Hansard. If you look you may struggle to find it, but here it is, buried between a lengthy update about Southern Cross Care Homes and a correction to a previous statement about UK balance of payments data.
In this statement, the minister reveals that the Government has "carefully considered" the Law Commission's recommendations for reform of cohabitation law, but has decided not to take them forward. Two reasons are given: "The findings of the research into the Scottish legislation do not provide us with a sufficient basis for a change in the law. Furthermore, the family justice system is in a transitional period, with major reforms already on the horizon."
There you have it: a decision on reforms that could affect the lives of hundreds of thousands of people up and down the country, reduced to 150 words. There followed a terse response from the Law Commission.
I can't help but reflect on all that wasted time, effort and money.
In 2005, the Government asked the Law Commission to report on possible changes to the law on cohabitation. Two years later, the Law Commission's recommendations for a new scheme of financial remedies were published, after which its report seemed to disappear into a parliamentary vacuum.
It is a fact that more couples in the 16 to 45 age group are choosing to live together than marry. Many of these couples go on to have families before getting married and of those, a good number separate. But there is no law to govern such a split. Instead, couples can only turn to complicated property law in the Chancery courts or remedies intended for children under the Children Act.
But what if one party suffers economic loss while the other prospers as a result of the relationship? Often it is the woman who gives up her job and sacrifices future prospects, thereby reducing her earning capacity, in order to raise the couple's children. If the relationship subsequently breaks down she can find herself homeless and penniless.
Those who work within the family justice system report that cohabitation breakdown, along with all its injustices, is a growing problem.
As a member of the legal advisory group to the Law Commission in 2007, I remember how all involved were acutely aware that the public might equate new laws for cohabitants with marriage, which was not the intent. So the Law Commission worked hard to produce a balanced report. Its recommendations did not equate cohabitation with marriage, but recognised the urgent need for tailor-made law. It suggested a remedy based on any "economic imbalance" that had been the result of the cohabitation, like in Scotland (which put cohabitation laws into place in 2006).
Despite Mr Djanogly's dismissal of the Scottish situation, cohabitation law is alive and well north of the border. It has been tested on several occasions, most recently in a major judgment in Gow v Grant, handed down by the Court of Sessions in March. In summary: Ms Gow sold her home to cohabit with Mr Grant and sought compensation for her economic loss as a result, following the end of a five-year cohabitation. The appeal court overruled the judgment of the lower court and held that the sale was down to her, not him. Mr Grant had not caused the loss, so she received no award.
Why has our Government decided against the implementation of similar law? And why seek to bury bad news?
I suspect it has everything to do with the Government's fixation upon "family values", and the conviction of many in the Conservative Party that marriage is the answer to society's ills. Such an approach wilfully excludes couples who don't happen to be married or who are in a civil partnership – along with their children.
The Government's refusal to take the Law Commission's proposals any further means that upon separation, cohabitants – particularly the principle child-carers – will continue to leave with nothing. Their children will continue to fly below the radar of the courts.
Then again, why bother giving people enhanced legal rights, when the abolition of so much family law legal aid will only restrict the public's access to legal remedies? I suppose that for those rich individuals who object to general equality within our divorce laws, and for those who wish to limit access to justice on the grounds of cost, the continued absence of legal rights for cohabiting couples is to be welcomed.
Marilyn Stowe is the senior partner at Stowe Family Law